PSHE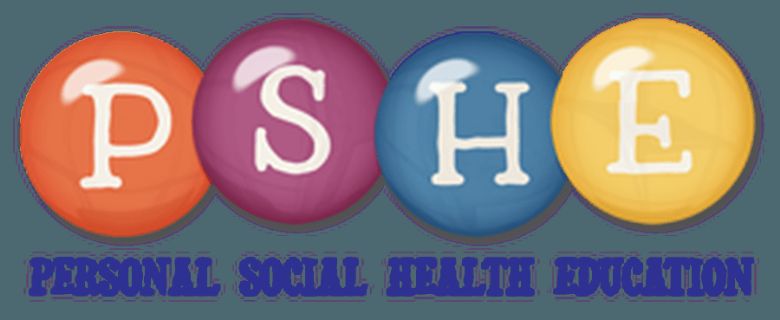 At Kingsnorth CEP, our aim is to help children prepare for their future in the ever-changing world. We understand that our children will face many obstacles and will need skills to be able to process, reflect and deal with any issues they face. This means that we must provide the children with an awareness of, and techniques to act upon, any personal, moral, social, physical and mental health problems they may face and encourage positive relationships with those they come into contact with.
The SLT, staff and Governors, alongside our local clergy, work together to ensure the well-being of our children is at the forefront of all we do.
Our current PSHE programme of study is....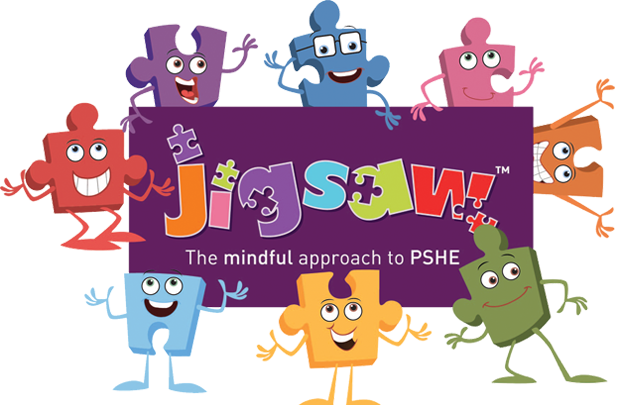 Jigsaw is a whole-school approach and embodies a positive philosophy and creative teaching and learning activities to nurture children's development as compassionate and well-rounded human beings as well as building their capacity to learn.
Jigsaw is a comprehensive and completely original PSHE Education programme (lesson plans and teaching resources) for the whole primary school from ages 3-11. Written by teachers and grounded in sound psychology, it also includes all the statutory requirements for Relationships and Health Education. Sex Education is also included in the Changing Me Puzzle (unit).
Jigsaw has two main aims for all children:
• To build their capacity for learning
• To equip them for life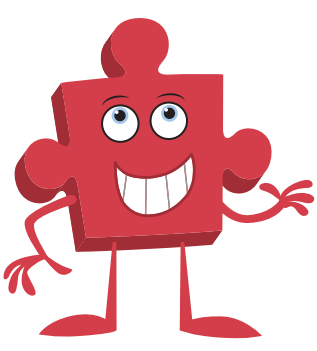 Please see the content overview below. The programme maybe changed or 'tweaked' by the class teachers should they feel certain elements or subjects are inappropriate or require further discussion based on the children in there care.
All puzzle pieces contain a mixture of different activities and learning opportunities, whilst being sensitive and mindful to differences within families, cultures and peoples ever-changing lives.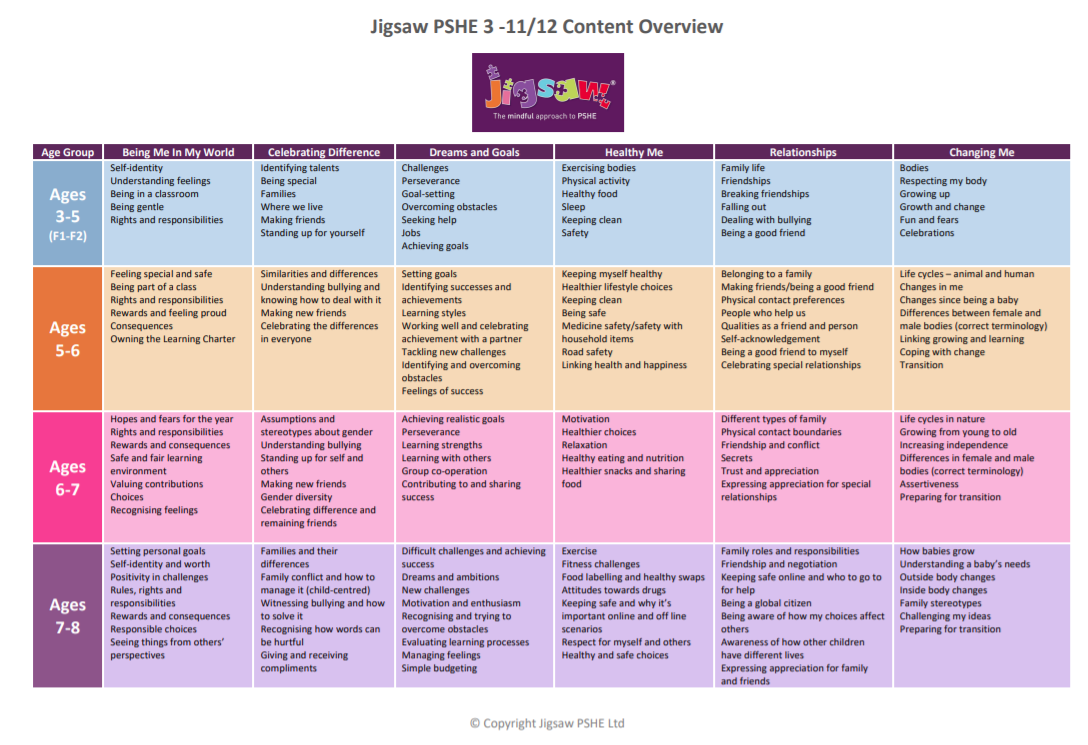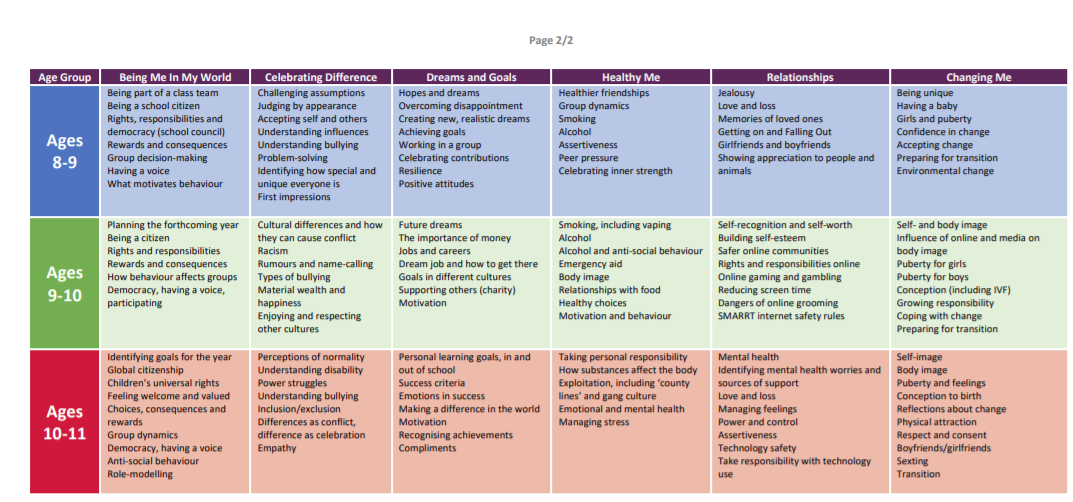 Jigsaw covers many of the challenges that our children may face including Internet safety and awareness, bullying, peer on peer abuse, positive relationships and mental health.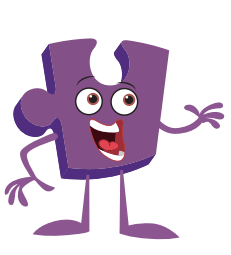 The 5 main skills that PSHE endeavours to equip our children with are
self awareness
social skills
empathy
motivation
managing feelings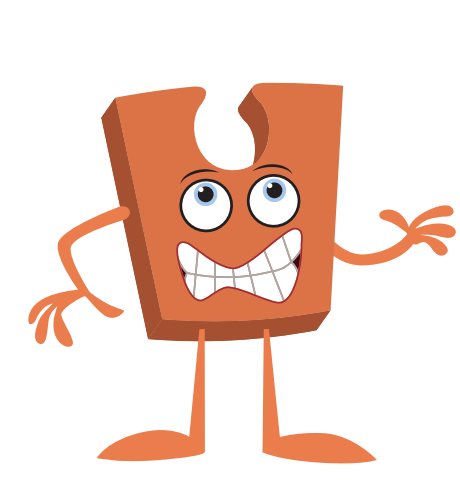 Please find more information about the Jigsaw programme on the links below. This includes how it incorporates British Values, Spiritual, Moral, Social and Cultural (SMSC) and Emotional Literacy development opportunities as well as RSHE.
Should you have any further enquires please contact the PSHE lead via the main office.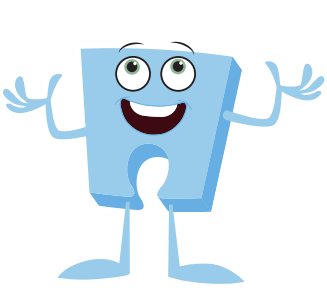 RSHE (Relationships, Sex and Health Education) TUESDAY 26th APRIL 2022 - see letter below and leaflets about RSE. RSE begins in Term 5 with Relationships and then continues in Term 6 with Changing Me. These terms focus on making positive relationships with others and yourself before moving onto how bodies change, who to ask for help and how to look after ourselves physically, mentally and spiritually.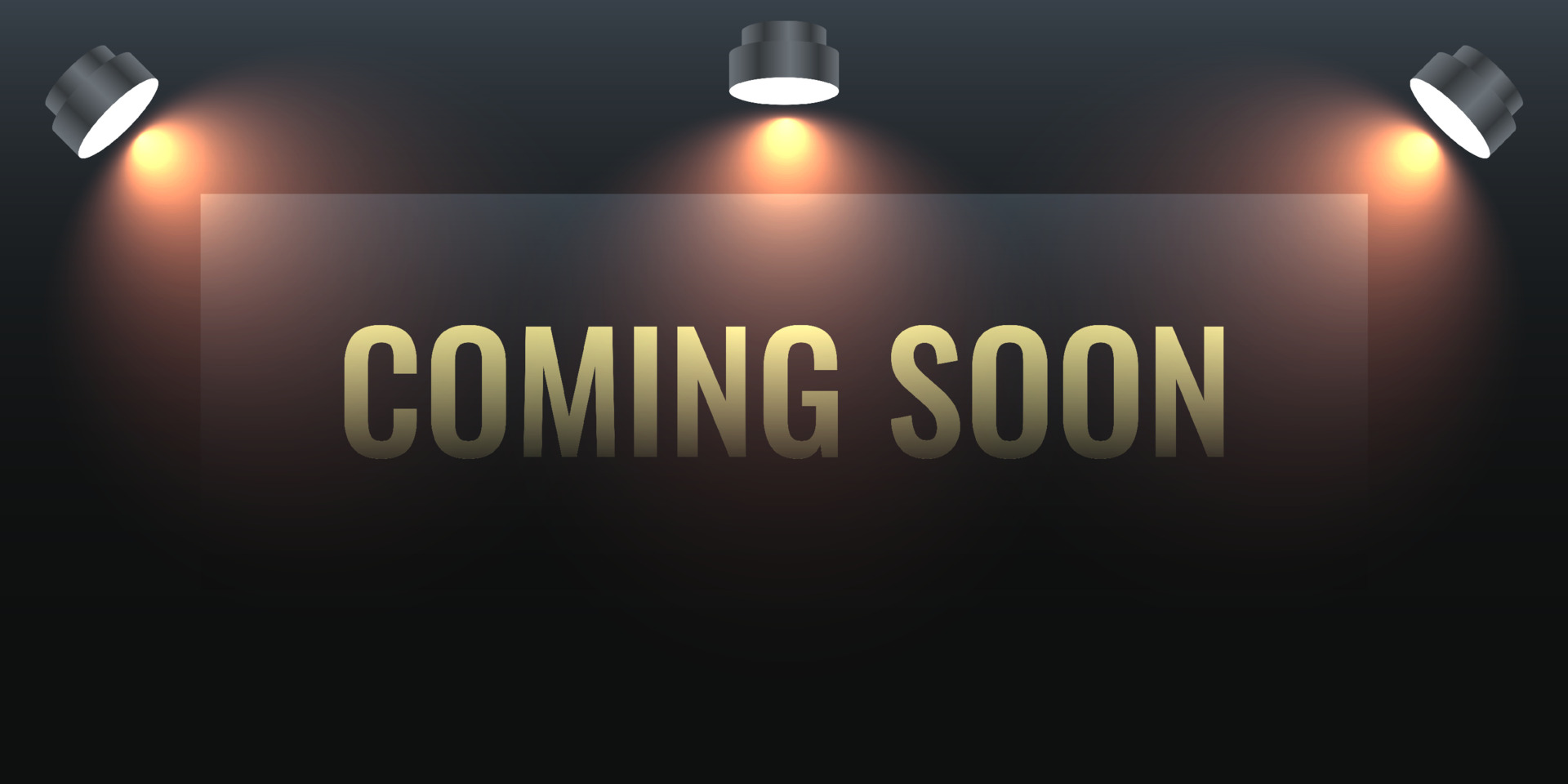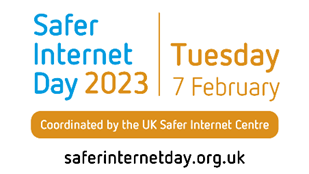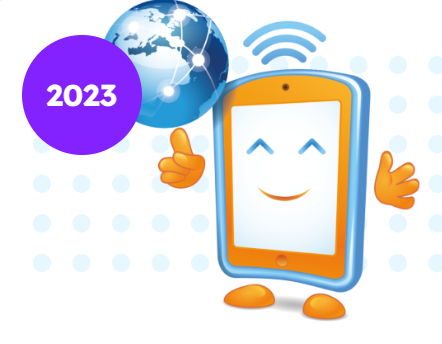 Kingsnorth CEP Device and Safer Internet awareness week - 06.02.23
Want to talk about it? Making space for conversations about life online
Watch this space.........