Year 6
Hello and welcome to the Year 6 webpage,
This is what we are learning this term:
English: Children will be completing their final narrative writing based on the Philip Reeve book called Mortal Engines.
Later in the term, children will also be retelling a classic folklore narrative, and producing a piece of non-fiction writing.
Reading: Children must continue to read everyday. Log on to MyOn Online Book Library for a wide selection of books to read or listen to online. When you have completed an AR book, quiz online - Link to AR quiz.
Reading Comprehension: Children will continue to read a wide variety of texts and answer questions based on what they have read.
Spelling: Keep practising your spelling skills by logging in and playing spelling games on the Spelling Shed.
Maths: Children will continue to practise their arithmetic skills and will be completing the weekly arithmetic tests. This term children will be learning new concepts which include percentages, ratio and proportion.
It would really help to support our learning in class if you could continue to practise times tables with your children. www.timestable.co.uk Knowing these and being able to confidently recall them underpins the majority of the Maths in the Year 6 curriculum and can really boost progress.

The White Rose Year 6 Book is available to purchase here.
RE: Is it better to express your beliefs through art and architecture or through charity and generosity?

Children will be finding out about religious teaching, charities and way of expressing generosity
Children understand the value of sacred buildings and art, and they will be making connections between buildings and art
Outline how and why some Humanists criticise spending on religious buildings or art
Examine the title question from different perspectives, including their own.
Science: Science will focus on Living things and their habitats.
Key questions include:
Can children describe how living things are classified into broad groups according to common observable characteristics and based on similarities and differences including microorganisms, plants and animals?
Can children give reasons for classifying plants and animals based on specific characteristics?
Extra science information is available on BBC Bitesize.
History: This term children will be learning about the Mayan civilization.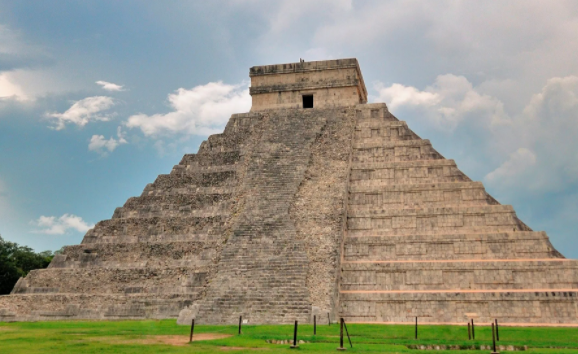 There is a wealth of information on BBC Bitesize as well as books also being available on MyOn.
Children will be carrying out their own research and presenting their findings to the class.
PE/Steps 2 Summit:
Please continue to record the distance that children have covered when walking to and from school by accessing the Steps 2 Summit website. Children will need to use the unique logins.
PE lessons take place every Friday. Children will be learning tennis and will require an outdoor PE kit.

Children will also take part in additional PE lessons during the week beginning 10th May; children must wear a PE kit every day during this week. This week children will be learning cricket and will require an outdoor PE kit.
Please follow this link for the School Uniform Policy
If you have any queries or concerns, please do not hesitate to contact us.
Miss Howard and Mrs Mobbs