Year 6
Welcome back - Term 5
The Year 6 Team: Mr Clark (6C), Mrs Nock (6N)
Our TA's: Mrs Wright and Mrs Williams
Things I need to know:
P.E slot weekly: Athletics (Mondays). Please ensure your child is in the appropriate clothing (P.E Kit and black trainers.)
P.E Block Week is combined with Sports Week.
Children should come to school in school uniform and then change in school.
Important dates:
17.04.23 - Kent Police Workshop
19.04.23 - Class photos
01.05.23 - Bank Holiday Monday
WC 08.05.23 - SATS (Bank holiday on the Monday)
WC 22.05.23 - Sports Week
What will you be learning this term?
Maths:
This term we will be focusing on revision of the key areas of the Maths curriculum: Place Value, Calculation, Number, Fractions and percentages. Our aim is to retrieve our prior knowledge and apply this to worded problems. This will continue to support children as we enter our final two terms and their transition to Secondary.
It would really help to support our learning in class if you could continue to practise times tables with your children and complete your SATS revision homework. www.timestable.co.uk Knowing these and being able to confidently recall them underpins the majority of the Maths in the Year 6 curriculum and can really boost progress.

English: Macbeth
This term we are reading Macbeth, which is a tragedy by William Shakespeare. It is thought to have been first performed in 1606. It dramatises the damaging physical and psychological effects of political ambition on those who seek power. We will be looking at all the Year 6 writing objectives and applying our knowledge of these areas from previous teaching.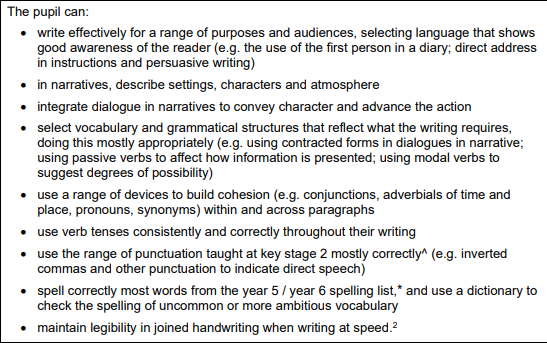 Science:What is climate? How does it change? What is the difference between a man-made and natural environment? What different types of animals live there?
This unit 'Looking after the Environment' takes children through lessons designed to complement the DfE's sustainability science curriculum. To align with the National Curriculum this unit is delivered to further develop children's working scientific skills. Children explore: the core concepts – 'so what the climate is, how it changes, the difference between a man-made and natural environment and where different types of animals live'.
Jigsaw: Relationships: In this Puzzle piece, there is a focus on several year groups on different aspects of safety for individuals and groups. We will look at the scenarios, reflecting on the types of concerns, devices, games and other specific issues that we are aware of within our school community. We will research online trends underpinning the safety approaches.
Art: What can our dress sense, our facial expressions and our body language tell someone about us?
RE: Is it better to express your religion in arts and architecture or in charity and generosity? This investigation enables pupils to learn in depth from two different religions about why their holy buildings and works of art matter to them as expressions of devotion to God and worship, and about how they practice generosity and charity.
History: Why should we study the Maya?