Events
Maximising the impact of the Reading Lead in your School
Session 1: October 5th 2023
Session 2: November 2nd 2023
Please click here to book your place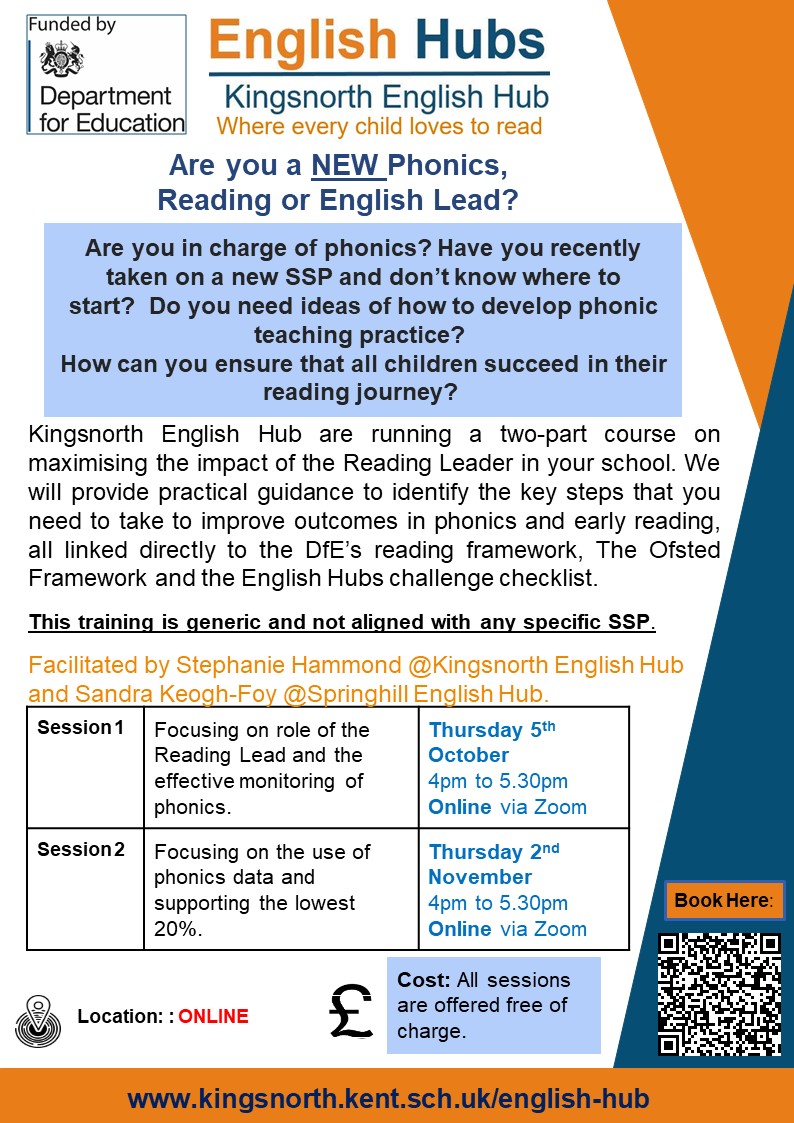 Supporting Early Language Development
Session 1: Tuesday 3rd October 2023
Kingsnorth English Hub are offering 20 FREE places on this School Improvement course called Supporting Early Language. This exclusive to English Hubs course runs over 6 sessions and is designed to equip teachers and leaders with a practical pedagogical understanding of both typical language development and how to support pupils who are struggling with language acquisition. We hope that at least 2 members of staff from each school will participate, so that you can both cascade the information throughout the school.
The places are limited, and the closing date is 22nd September. Contact enghubadmin@kingsnorth.kent.sch.uk for more information and to book your place on this practical evidence based FREE course.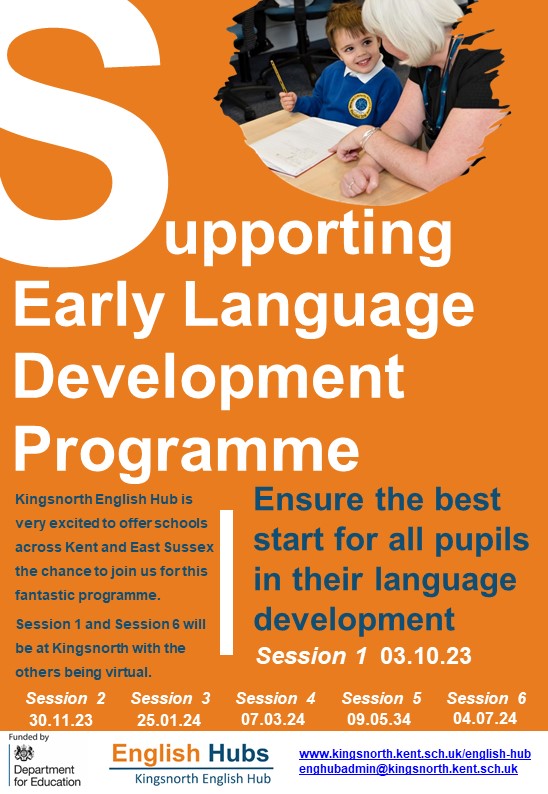 Reading for Pleasure training
Session 1: Tuesday 10th October 2023
Are you a Reading or English Lead?
Are you working on Reading for Pleasure in your school?
Do you want training linked directly to research and evidence base?
Do you want to connect with other teachers to develop your whole school approach to Reading for Pleasure?
If the answer is yes then Transforming Schools Reading Culture (TSRC) is for you.
The Kingsnorth English Hub is running a 5-part FREE training course all about how you can start to transform your schools reading culture, however we only have 20 FREE places, therefore it is first come first served.
For more information or to book a place contact enghubadmin@kingsnorth.kent.sch.uk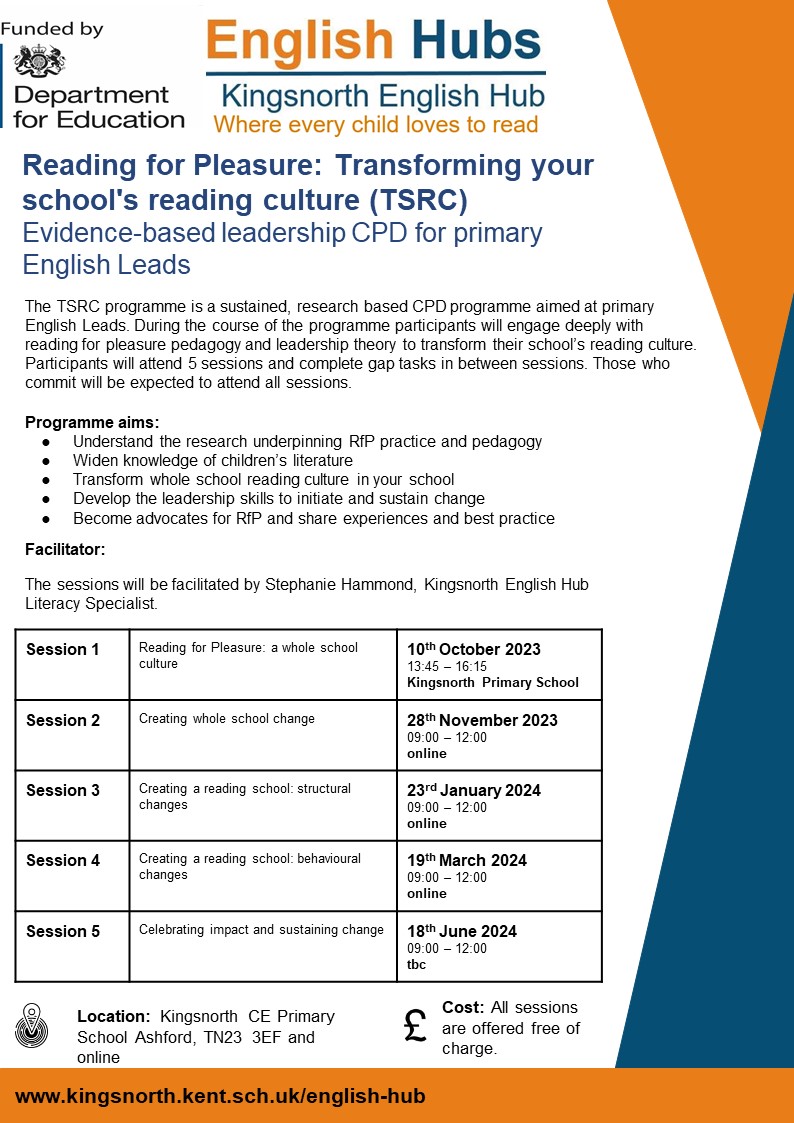 Recorded Webinars
Below is a list of our online webinars which have been recorded, if you wish to gain access to any of the recordings please email enghubadmin@kingsnorth.kent.sch.uk.
Preparing for the Year 1 Phonics Screening Check
Phonics Foundations in Nursery
Making a Strong Start in Reception
An Introduction to the Reading Framework
Improving Literacy in Key Stage 2
Governor Training
Metacognition and Self-Regulated Learning