What we can offer your school

As an English Hub our aim to support schools to achieve excellence in early literacy teaching through an initial focus on:
Developing early language and closing the word gap
Developing early reading through systematic, synthetic phonics (SSP)
Promoting a love of reading
Our English Hub is looking to support schools who meets two or more of the following criteria:
Year 1 Phonics Screening Check of less than the National Average (currently 75%)
A low attainment in the bottom 20% of children in each year group
A higher than average proportion of children eligible for pupil premium (National average currently – 27.3%)
An Ofsted judgement of Requires Improvement or Inadequate
A high proportion of groups considered hard to reach
Schools referred by local partners such as NLEs, Las or Opportunity Area teams.
What we can offer
Attendance at one of our showcase events to see best practice in action, click here for more information
A self-assessment of your schools early language, phonics provision and reading
An audit of your school, which will consist of one of our Literacy Specialists visiting your school to observe and discuss your reading, early language and phonics provision
Following the outcome of your schools audit, funding and match funding support may be offered to help schools to buy resources and training
Up to 6 days intensive support from one of our trained Literacy Specialists
Non intensive support which can include, conferences, webinars and up to date information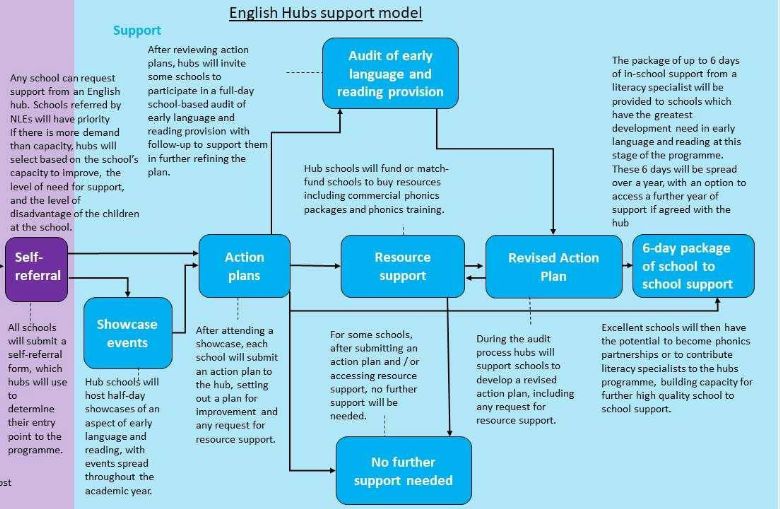 We will assess the school's capacity for improvement, based on our assessment of any other relevant support the school is receiving and information the school provides about what it hopes to achieve through the programme.
Accelerator Fund Support for Phonics 2022-2023
The following state funded schools are eligible for Accelerator Fund intervention:
Infant schools
Primary schools
Junior schools
Special schools
Pupil referral units with primary school aged children
If your school is in East Sussex one of the new Educational Investment areas you may be eligible for additional funding.