Our Local Governing Body
To see our Local Governing Body, please see below.
To view information about the LGB governor's business interests or the Scheme of Delegation for the Local Governing Body of Kingsnorth CE Primary School please use the download links below.
Join us!
If you, or anyone you know, may be interested in joining our Board of Governors, please contact the Clerk via the school office.
As Governors, we are proud to work with the staff, pupils and parents of Kingsnorth CofE Primary School. As a community we are proud of our school and aspire to equip our pupils with the best possible start to their schooling and beyond. We would like to thank Mr Witts, Mrs Bone, the leadership team and staff for their dedication towards this aim.
Please contact the Local Joint Governing Body via:
clerk@kingsnorth.kent.sch.uk or via the school office.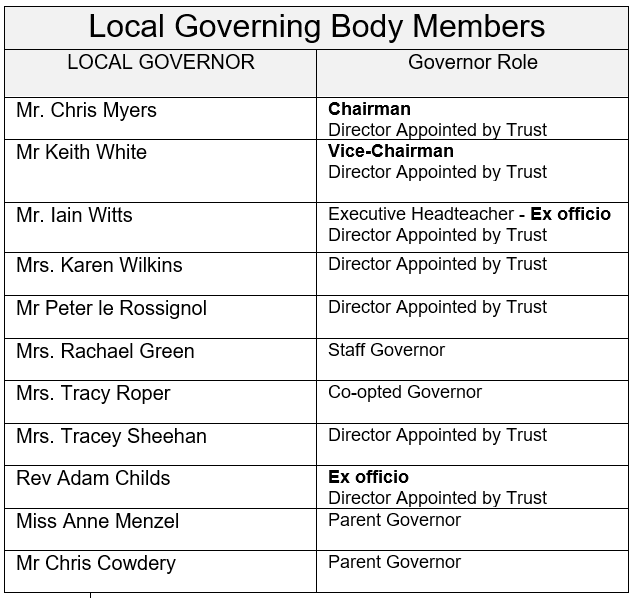 For more details about our Local Governing Body, please see the documents below.