Year R
Welcome to Year R
Butterworth Class(RH) Carle Class(RG)
Mrs Hayward and Miss Gore and
Mrs McGlone Mrs Bates
| | | |
| --- | --- | --- |
|  | | |
Welcome back, although slighty different to the norm we hope you had a lovely Easter. Thank you for all your continous support. We will continue to be uploading activities to SeeSaw as well as updating our class page with any new information. Please do not hesitate to email us if you need any support.
CORONAVIRUS HOME LEARNING INFORMATION
Our school is now closed. Only children of Key workers who have no other means of childcare are to attend.
https://www.gov.uk/government/publications/closure-of-educational-settings-information-for-parents-and-carers/closure-of-educational-settings-information-for-parents-and-carers
Please find information below about your child's learning in Year R this term. Please also refer to main school page for further links. Please take photos of your child's learning and upload them to 2Simple as this can contribute to their learning profile for Year R (we have attached the original letter on how to do this at the bottom of the page). Thank you to those who have either sent us an email or used 2Simple to send in your child's learning. It has been lovely to see what you have been up to.
We have now set up SeeSaw. This is a learning tool where your children can complete tasks set by us. If you would like the login details for your child please email yearr@kingsnorth.kent.sch.uk.
Thank you to those who had signed up and our completing work. It is lovely to see what your children have been getting up to.
UPDATED INFO -
Speech and Language - Any parents with children who find speech and language hard or would just like something new to try involving talking, please check out the games and activities on the link below. This was given to us by the Speech and Language team.
https://speechandlanguage.info/parents
Understanding - A new book has been released to help children to understand the Coronavirus, it is illustrated by Axel Sheffler and is free. https://nosycrow.com/blog/released-today-free-information-book-explaining-coronavirus-children-illustrated-gruffalo-illustrator-axel-scheffler?fbclid=IwAR2XMdHkfFodyhzXLpoEIYPtXBVURDjoyDjK8xvkq3uBdPucRBXf5HG-EXc

We have also set up a school Youtube channel. Please take a look hear stories from teachers in your school.
Maths
This term we have focused on shape, space and measure looking at weight, capacity and measure but also 3D shapes. Activities that you could do at home to cover this area include: baking, cooking dinner, making models with items (3d shapes) in your house, ordering your day, talking about the days of the week.
It is also vital for the children continue their previous learning on addition, subtraction and number bonds. Please see the resources attached below.
Numberblocks - https://www.bbc.co.uk/iplayer/group/b08bzfnh
Top Marks- https://www.topmarks.co.uk/Search.aspx?Subject=16&AgeGroup=1
White Rose - https://whiterosemaths.com/homelearning/
https://komodomath.com/blog/reception-maths-skills
Literacy
Please read daily, asking your child questions once they have read the book. Read, Write, Inc are looking to have a daily story read by Nick Cannon for your children to listen to and enjoy. We will add the link when this becomes available. CBeebies also have stories on their website https://www.bbc.co.uk/iplayer/episodes/b00jdlm2/cbeebies-bedtime-stories
https://stories.audible.com/start-listen?ref=adbl_ent_anon_ds_hm_hb
https://literacytrust.org.uk/family-zone/
Links to online reading books:
https://www.twinkl.co.uk/resources/literacy/story-resources/story-books-ebooks
https://www.oxfordowl.co.uk/for-home/find-a-book/library-page/
Go to https://connect.collins.co.uk/school/Portal.aspx

Click on the Teacher portal and enter

Username parents@harpercollins.co.uk

Password Parents20!

And click Login
Please continue to practise the RWI sounds that your child has already learnt at school.
From Monday 23rd March there will be a daily phonics lesson on either the RWI Facebook or Youtube page.
The video below gives a demonstration on how to say the Set 1 sounds in their pure form
https://www.youtube.com/watch?v=qB6SvZscxgg
The video below gives a demonstration on how to say the Set 2 sounds.
https://www.youtube.com/watch?v=p7hRbrpq5Bo
You could also watch Alphablocks https://www.bbc.co.uk/cbeebies/shows/alphablocks
Please practice letter formation daily to ensure that they continue to write their sounds correctly (please see grid below with leeter formation rhymes). This does not have to be done formally, so use your imagination (i.e. write in bubbles in the bath or in paint/chalk).
http://www.wordsforlife.org.uk/
Topic
We have attached below a topic grid with some ideas for your child to choose and complete some activities. If you wish to do so, Twinkl have also given parents access to activities and resources. The link is below, please ensure that the focus is on Year R.
https://www.twinkl.co.uk/blog/how-to-utilise-twinkl-during-the-coronavirus-shutdown-a-guide-for-schools
PE
The amount of daily physical activity for children in KS1 is 60 minutes. We have added some links below of some relevant websites that can help with ideas to support this
https://www.bbc.co.uk/teach/supermovers/ks1-collection/zbr4scw
http://www.bodycoach.com Live daily every morning on youtube
https://tlg-pe.co.uk/tlgskillsathome/
https://www.commonsensemedia.org/resources-for-families-during-the-coronavirus-pandemic
Wellbeing - Please see information from Young Minds about talking to children with anxieties in this difficult time.
https://www.childline.org.uk/info-advice/your-feelings/anxiety-stress-panic/worries-about-the-world/coronavirus/
Hand washing song - https://www.youtube.com/watch?v=S9VjeIWLnEg
https://www.nhs.uk/live-well/healthy-body/best-way-to-wash-your-hands/
PSHE
In school we use a scheme called JIGSAW. PSHE plays an important role in early years and contribute to their overall development (They need to have achieved the Early Learning Goal in these areas in order to achieve a Good Learning of Development). JIGSAW have given families a subscription so that you can access some of the resources at home.
PLEASE take great care and look after yourselves
Our email address are on the bottom of this page. The Year R Team.
Staying healthy
Wash your hands with soap and water often – do this for at least 20 seconds
Always wash your hands when you get home or into work/school
Use hand sanitiser gel if soap and water are not available
Cover your mouth and nose with a tissue or your sleeve (not your hands) when you cough or sneeze
Put used tissues in the bin immediately and wash your hands afterwards
Try to avoid close contact with people who are unwell.
If you suspect you have symptoms:
Do
try to keep at least 2 metres (3 steps) from other people in your home, particularly people over 70, or those with long-term health conditions
ask friends, family and delivery services to deliver things like food shopping and medicines but leave them outside
sleep alone, if possible
regularly wash your hands with soap and warm water for at least 20 seconds
drink plenty of water and take everyday painkillers, such as paracetamol, to help with your symptoms
Dont
do not have visitors (ask people to leave deliveries outside)
do not leave your home, for example to go for a walk, to school or to public places
Phonics:

We continue to be proud of your children and how much they have learnt. Some of them have now learnt the Set 2 sounds. There is also a copy of the word time words we have been practising at school, please continue to go over these at home. We have also started to look at red words; these are words that children can not sound out using their knowledge of phonics for example: I, the, to, was.
There is a parent guide for RWI with resources you can use at home: https://home.oxfordowl.co.uk/reading/reading-schemes-oxford-levels/read-write-inc-phonics-guide/
As we learn more sounds we will add these to this page so you can practise at home.
SET 1

Sound

Rhyme

m

Maisy, mountain, mountain.

a

Round the apple, down the leaf.

s

Slide down the snake.

d

Round the dinosaur's bottom, up his tall neck and down to his feet.

t

Down the tower, across the tower.

i

Down the insect's body, dot for the head.

n

Down Nobby, over his net.

p

Down the plait, up and over the Pirate's face.

g

Round the girl's face, down her hair and give her a curl.

o

All around the orange.

c

Curl around the caterpillar.

k

Down the kangaroo's body, tail and leg.

u

Down and under the umbrella, up to the top and down to the puddle.

b

Down the laces to the heel and over the toe.

f

Down the flower, draw the stem.

e

Cut off the top, scoop out the egg.

l

Down the long leg.

h

Down the horses head to the hooves and over its back.

sh

Slither down the snake, down the horses head to the hooves and over his back.

r

Down his body, then up and curl.

j

Down his body, curl and dot.

v

Down the wing, up the wing.

y

Down the horn, up a horn and over the yak's head.

w

Down up, down up the worm.

th

Down the tower across the tower and then down the horses head to the hooves and over its back/

z

Zig-zag-zig

ch

Curl around the caterpillar, down the horses head to the hooves and over its back.

qu

Round the queen's head, up to her crown and down her hair and curl.

x

Down the arm and leg, repeat on the over side.

ng

Thing on a string.

nk

I think I stink.
Set 2

ay
May I play?
ee
What can you see?
igh
Fly high
ow
Blow the snow
oo
Poo at the zoo
oo
Look at a book
ar
Start the car
or
Shut the door
air
That's not fair
ir
Whirl and twirl
ou
Shout it out
oy
Toy for a boy
https://www.phonicsplay.co.uk/
Maths:
Our focus for this term is numbers to 20 we will be counting forwards and backwards, ordering numbers, recognising them as well as representing them in different ways. We will also be looking at patterns and doubling (up to 10). We will also be using our knowledge of numbers to help us solve subtraction problems.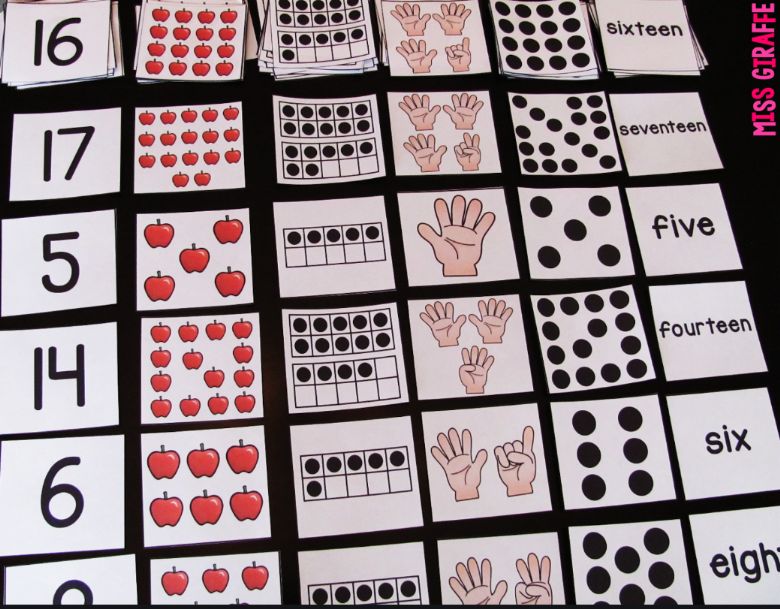 How can you help your child at home?
Getting your child to spot amounts in their environment without the need to count them all (subitising).
Recognising numbers in the environment, counting out objects (I can see two, where can you see two). Encouraging your child to count carefully with 1:1 correspondence. Playing maths games/board games. Activities that encourage children to recall number bonds. Encourage your child to make a model. Can they recognise the shapes they have used? Countinng carefully (stairs, toys etc).
https://www.topmarks.co.uk/Search.aspx?Subject=16&AgeGroup=1
P.E
We will be having weekly P.E sessions. Our topic for this term is The Sea. We will be exploring different ways of moving. We will also be learning to think of the space around us as well as working as part of team. P.E will be on a Monday for RH (Butterworth Class) and a Tuesday for RG (Carle Class). Please make sure your child has their P.E kit in school (house t-shirt, shorts and plimsolls).
Could we please ask you to make sure all your child's uniform is named. This is to ensure we can reunite any lost uniform to the right child.
Please check back throughout the term as will be uploading images to show you all the learning we have done this term.
Please feel free to contact us if needed to discuss any concerns or worries either: write a note in your child's reading record, speak to us on the door or via the office.