Year 6
Welcome back - Term 2
The expectation of our year 6 continues to be that they build their independence and begin to take on responsibilities within our school community to set them up for their transition to secondary. We hope that every child grows in confidence and is ready to tackle new challenges - showing our school values daily.
The Year 6 Team: Mr Clark (6C), Mrs Nock (formally Miss Howard - 6N)
Our TA's: Mrs Wright and Mrs Denne.
Mr CP will be our KS2 cover supervisor.
Things I need to know:
P.E slot weekly: Dance (Mondays). Please ensure your child is in the appropriate clothing (P.E Kit and black trainers.)
P.E Block Week: Week 5 - WB 21st November (Football)
Children should come to school in school uniform and then change in school.
Important dates:
16/11/22 - Parent Consultation 3.30-6pm
17/11/22 – Parents Consultation 4-7pm
9/12/22 – Xmas Jumper Day, school Xmas dinner and PFA school disco
What will you be learning this term?
Maths:
This term we will be focusing on 'Fraction, Decimals and Percentages'. It closely links with our recent 'Calculation' unit in term. We will be providing recap sessions every Friday for those who need consolidation; this is a key area and as such must be practise at home as well as at school. Our methods of teaching the calculations can be found on the school website. The subject organisers is available in the documents section.
It would really help to support our learning in class if you could continue to practise times tables with your children. www.timestable.co.uk Knowing these and being able to confidently recall them underpins the majority of the Maths in the Year 6 curriculum and can really boost progress.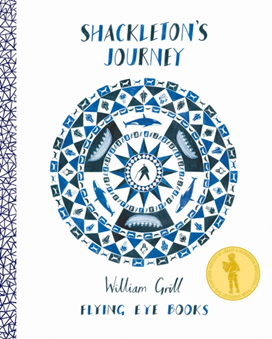 English: Shackleton
This term, we are looking at Shackleton - William Grill weaves a detailed visual narrative of Shackleton's epic journey to Antarctica in this beautifully illustrated book. Children will complete a range of drama, art, poetry and other genres throughout the unit.
The historical time frame and reports of events are factually accurate offering an exciting true story of rescue and survival.
Geography: Humanities: South America - 'What are the geographical similarities and differences of the United Kingdom and South America?' We will be focusing on the location and countries, the climate, specific mountain ranges and about the human geography of South America.
This will link with our computing topic: Creating media: What makes a good web page?
Science: Our Science topic this term is 'Animals including Humans' focusing on the question: What is the circulatory system, and how do we keep it healthy? We will be learning about the work of William Harvey. Can you find out a bit about him before the lessons?
R.E: Our Term 2 RE topic is 'Gospel – What would Jesus do?'. Children take account of the context, suggest meanings of Gospel texts studied, and compare their ideas with ways in which Christians interpret biblical texts, showing awareness of different interpretations. They will relate biblical ideas, teachings or beliefs (for example, about peace, forgiveness, healing) to the issues, problems and opportunities of their own lives and the life of their own community in the world today, offering insights of their own.
PSHE: Celebrating Differences
The children discuss differences and similarities and that, for some people, being different is difficult. The children learn about bullying and how people can have power over others in a group. They discover strategies for dealing with this as well as wider bullying issues. The children learn about people with disabilities and look at specific examples of disabled people who have amazing lives and achievements.