Year 5
Term 3-2023
Due to the water leak today, please feel free to work on the following activities:
https://www.timestables.co.uk/multiplication-tables-check/
Use the following website to research what a myth is. This will help when exploring our new topic of Odysseus
https://www.bbc.co.uk/bitesize/topics/zx339j6/articles/zgwwr2p#:~:text=Myths%20are%20old%20tales%20filled,based%20on%20facts%20or%20reality.
Below are this week's spellings so complete the following activities to help you learn spellings with silent letters.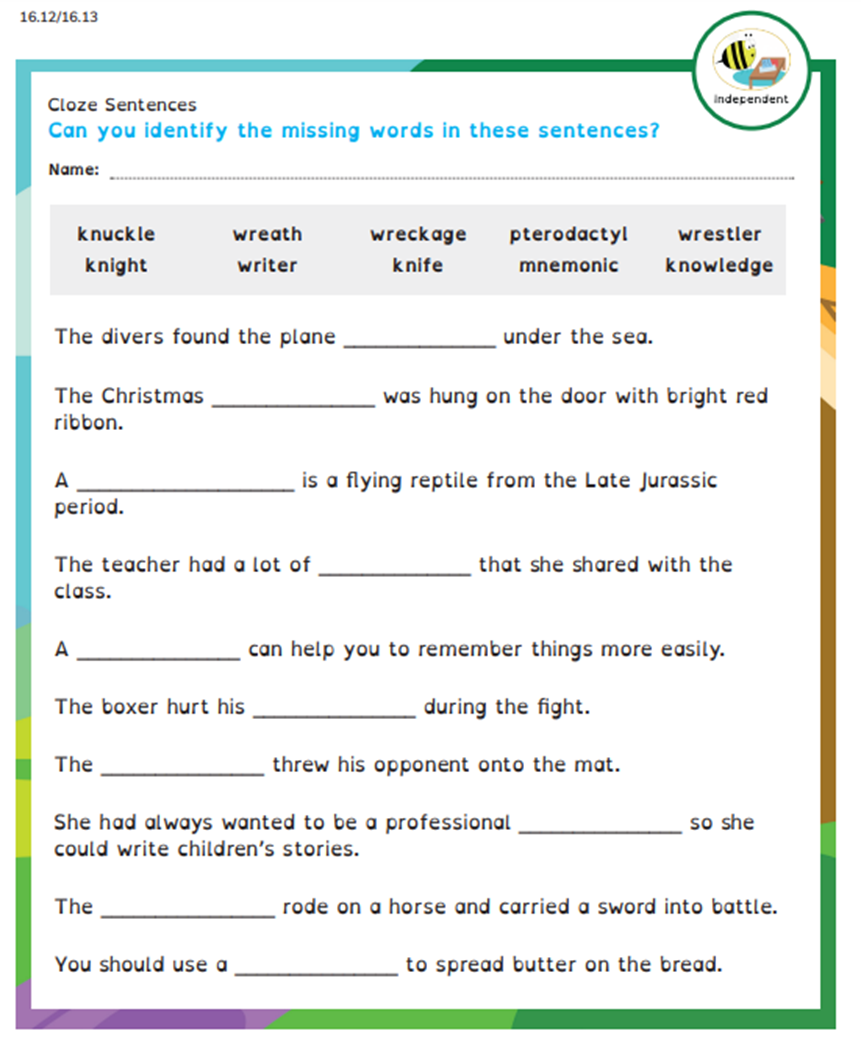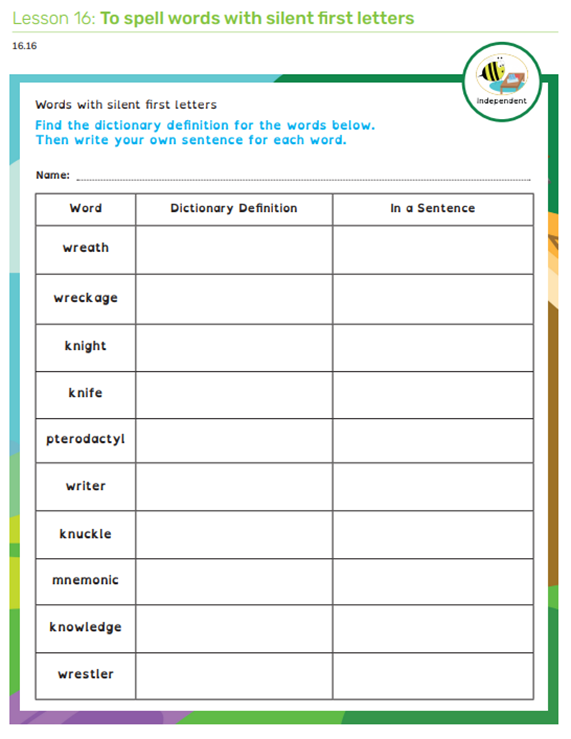 Maths:
Here is a recap of the last Maths work that we explored before half term. Please have a go to see how much you can remember and we will re-cap this further during the week.
We are so excited to be back at school for a new term ahead.
The Year 5 team are Mrs K.Riseley (5R) and Mr M. Fenna (5F).
Our TA's: Mrs J. Mummery
If you need any logins for home learning activities or any support, do contact us at:
Year5@kingsnorth.kent.sch.uk.
Important things we need to know:
Year 5 have their P.E block week in the first week back at school. The children will be learning 'Tag Rugby' as part of their block week and 'Swimming' for their weekly P.E lesson.
P.E will occur every Thursday so please ensure that the appropriate swimming attire and accessories are provided.
What are we learning this term?
Please see the newsletter for a complete run-down of the curriculum for Term 3.
Home-learning from class:
The children will continue to be set weekly spellings on Spelling Shed. They can access the current week's spellings from home and also begin to learn the spellings from the forthcoming weeks ahead.
Spellings will be set on a Friday and the children have until the following Thursday to access spelling Shed, and learn the spellings at home. A print-out of the spellings can be provided. We will then teach the children tips/strategies to learn the spellings throughout the week, in preparation for a weekly spelling test on Friday.
Alongside spelling, the children will be expected to read daily at home and access TTRockstars.
Additional tasks will also be given by the teachers when necessary, provided as preparation for new units ahead.
Home-learning links
https://whiterosemaths.com/homelearning
https://www.bbc.co.uk/bitesize
https://www.timestables.co.uk/multiplication-tables-check/
https://www.spellingshed.com/en-gb/]