Year 3

Blackman Class - 3B Percival Class - 3G
Miss Bowman Miss Gore
Miss Smith, Mrs Buczkowska and Mrs Williams will be working within both classes.
Term 1

Welcome to the Year 3 page! We hope you had a restful break and are looking forward to an exciting term of learning and fun. We hope you find the information below helpful, it should give you an insight as to what your child will be focusing on this term across the curriculum. Our termly newsletter is also attached below with further information as well as key dates. If you have any questions or concerns, please do not hesitate to contact us on the Year 3 email account - year3@kingsnorth.kent.sch.uk.
Maths
We follow 'White Rose Maths'. This term we will be learning about Place Value, the worth of each individual digit in a number. This is a very important block which underpins their understanding of Maths. The second half of the term sees us advancing from Year 2 work on Addition and subtraction.
Below is the Year 3 scheme of learning for the upcoming year. Sometimes we may spend longer consolidating certain topics and the order in which we learn them may change slightly. However, this gives you an insight as to the topics the children will be covering this year.
Key vocabulary: thousands, hundreds, tens, ones, greater than, less than, partitioning, order, digit, numerals, after, before, total, groups, represent, value, whole, part, explain, greatest, smallest, estimate, interval.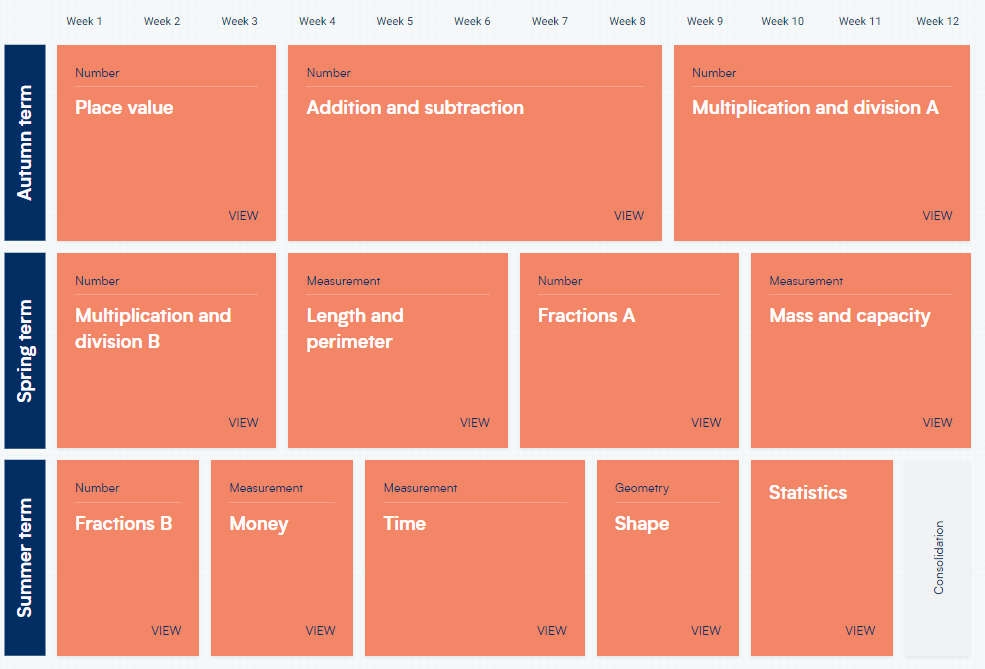 English
We will be working from the book 'Comet' by Joe Todd Stanton. This is a rich story text which explores how a family can create a home filled with imagination and warmth whilst welcoming change and building resilience. We will be using this text as inspiration for developing our skills in writing playscripts, diary entries and letters. We will also have frequent lessons in SPaG, reading skills and handwriting.
Key vocabulary: evoke, vulnerable, formidable, soaring, resist, architecture, despondent, unsettled, transient, unsettled, overwhelmed, apprehensive.
Science
Our Science for this term will be focusing on 'Animals Including Humans'. We will learn that animals need the right types and amount of nutrition, and that they cannot make their own food; they get nutrition from what they eat. They will also learn how to identify that humans and some other animals have skeletons and muscles for support, protection and movement.
Key vocabulary: vitamin, mineral, nutrition, balanced, endoskeleton, exoskeleton, radius, tibia, rib cage, spine, hamstrings, biceps
Physical Education
Our weekly PE session will be on a Wednesday (for both classes). Please note ch ​ildren need to bring their PE kit into school. Please remove earrings before school unless your child can do this themselves. Our weekly PE lessons will focus on Tag Rugby, this will be outside. Our block week is the week commencing 18th September, in these sessions we will be developing our Hockey skills.
Earrings may not be worn during PE lessons. Please remove before school unless your child is able to remove them, themselves.
Religious Education
In RE this term we will be answering the question 'What is it like to follow God?' We will be looking at those biblical characters that helped spread the word of God. We will begin with Noah, the building of The Ark, the flood and why it happened.
Key Vocabulary: Noah, worshipping, ark, floods, testament, promise, covenant.
History
Our enquiry for this term is- 'How did Britain change from the Stone Age to Iron Age?' We will be learning about how Britain changed during this time. We will consider how we know about a time period where there were no written sources of evidence, and what life was like as a hunter-gatherer in these times.
Key Vocabulary: prehistory, hunter-gatherers, artefacts, Skara Brae, chronology, Palaeolithic, Mesolithic, Neolithic.
Computing
This term we will be looking at inputs and outputs for digital devices. Pupils will develop their understanding of digital devices, with an initial focus on inputs, processes, and outputs. They will also compare digital and non-digital devices. Next, learners will be introduced to computer networks, including devices that make up a network's infrastructure, such as wireless access points and switches. Pupils will discover the benefits of connecting devices in a network.
Music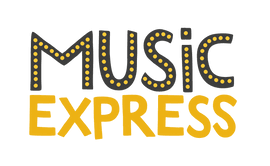 In Music, we will be learning about environment. We will be creating compositions and selecting sounds to accompany poems. The pupils will learn to sing a song with expression and develop the lyrics to a song.
French
Our French unit for this term is All About Me. We will be learning simple phrases, and learning how to greet each other in French.
Art
In Art we are learning about William Morris, and researching his work and the Arts and Crafts movement. We will be developing our printing skills, exploring colour and using different mediums.
PSHE (Jigsaw)
This term in PSHE, we are looking at the Jigsaw piece 'Being me in my world' -
'Who am I and how do I fit?'
This will include learning about belonging to a team, being special and individual, rights and responsibilities of being a team, choices and consequences of behaviours.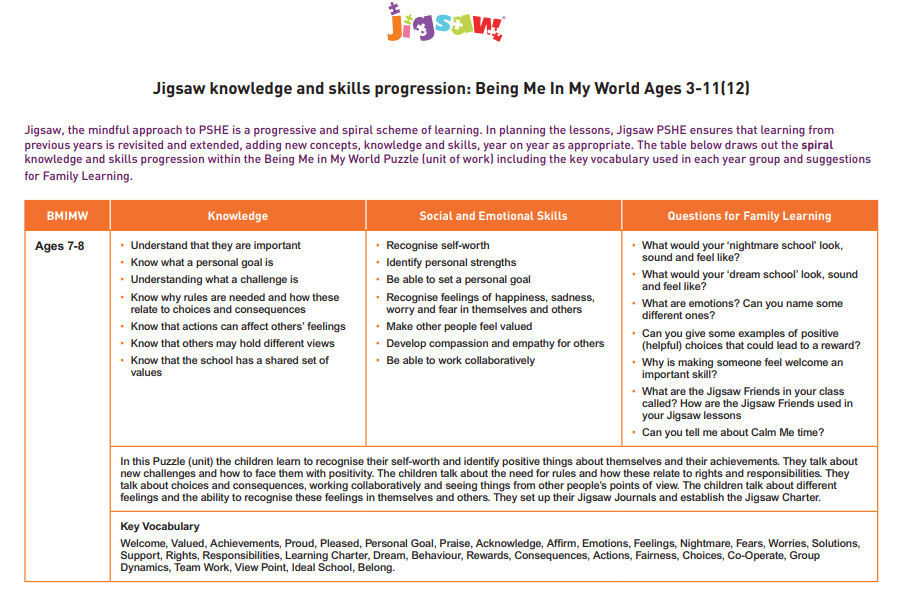 How you can help at home:
https://ttrockstars.com - Encourage your child to practise their times tables. In class, we will begin by recapping 2s, 5s, 10s and 3s.
3 Times Table song: https://www.youtube.com/watch?v=uneATAeac7Q
4 Times Table song: https://www.youtube.com/watch?v=8QU_E0u-tP4
Listen to your child read daily. Ask questions to develop their comprehension and inference skills.
Spelling Shed - - spelling practise, we will assign a spelling rule for children to practise at home. We will be practising these in school too.
Online Safety for your child.
Please click on the link below to access advice on how you can keep your child safe online, including a helpful tool to support you in having the right conversations about online safety. Also included on the site are a list of activities that you can do with your child at home.
https://www.thinkuknow.co.uk/parents/Support-tools/home-activity-worksheets
Reading skills:
There are question mats and reading skills sheets attached to the bottom for any learning surrounding reading.
Go to https://connect.collins.co.uk/school/Portal.aspx
Click on the Teacher portal and enter
Username parents@harpercollins.co.uk
Password Parents20!
And click Login