Inclusion
At Kingsnorth CE Primary School we pride ourselves on being an 'inclusive' community minded school where we work together for the benefit of all children that we care for. Our team works tirelessly to improve the outcomes and opportunities for all children, aiming to have a positive impact on their lives. We work hard as a team and our very proud of the strong links we have with our families, our local church, the Diocese and the local and wider community.
This is underpinned by our School Values and our 5 Christian Values with run as a core strand through our school community and everything that we do.
We are very proud to be an Inclusion Quality Mark (IQM) school as a 'Flagship School'!. More information can be found on this by clicking on the logo.
Please find a link to a news story on the IQM website https://iqmaward.com/news/kingsnorth-primary-becomes-a-flagship-school, please feel free to share!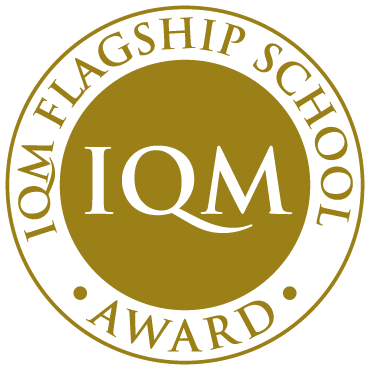 As a school we also work alongside Achievement For All (AfA), a national organisation that works at reducing the attainment gaps in education and reducing the inequality in education. More information can be found on this by clicking on the logo.

This is something we are continuing to develop across the whole school team across all age ranges as a support tool to aid the communication for all children and adults.
Being able to communicate is one of the most important skills we need in life. Almost everything we do involves communication; everyday tasks such as learning at school, asking for food and drink, sorting out problems, making friends and having fun. These all rely on our ability to communicate with each other.
Makaton is a language programme using signs and symbols to help people to communicate. It is designed to support spoken language and the signs and symbols are used with speech, in spoken word order.
With Makaton, children and adults can communicate straight away using signs and symbols. Many people then drop the signs or symbols naturally at their own pace, as they develop speech.