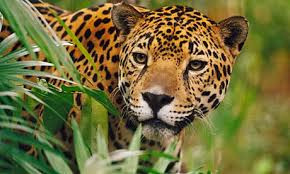 Cheetahs (6B)
Miss D Harris
Home Learning
Homework will be set on a Friday and be due in the following Wednesday. If you are unsure about any of the homework, please do come ask us.

Term 1

Open Evening and mornings information
Norton Knatchbull
Open afternoon 13th September 2.15pm – 3.30pm
Open Evening 27th September 5.30pm – 7.30pm
John Wallis
Open Evening 3rd October 5pm – 8.30pm
Open Morning 4th October - 6th October
Call John Wallis to book an appointment 01233 623465
North School
Open morning 2nd – 13th October 9am
Open Evening 4th October 17.00 – 20.00pm
Not open 5th October in the morning
To book open mornings please contact 01233 614600 or email reception@north.kent.sch.uk
Wye School
Opening Evening 2nd October & 3rd October 6pm – 8pm
Towers School
Open Evening 28th s?eptember 4.30 – 7.30pm
Open Morning 2nd October to 6th October
Reserve your place at 01233 634171 or email reception@towers.school
Highworth Grammar School
Open Evening 19th October 6pm -8pm Presentation by head at 6pm & 6.45pm
Open Morning 20th October 9am – 10.30am
Homewood School
20th September 4pm – 6pm Principals talk at 5.30 pm & 7pm
For more information please contact Lynn Castle on 01580 764222 x 201 or email l.castle@homewood.kent.sch.uk
A selection of words children are expected to know and spell by the end of KS2; please practise these with your child.
PE
PE lessons will take place on Wednesday Please ensure that you child has correct PE kit in on those days. They will need appropriate footwear for both indoors and outdoors.
Secondary school information

SATS Revision Links for Children
Woodlands Junior SATS Revision
Coxhoe Primary (Follow the Curriculum links)
2012 Level 6 Maths Paper A.pdf