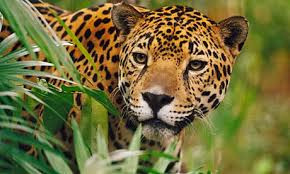 Cheetahs (6H)
Miss D Harris
Year 6 Term 3

We have a very busy term ahead. Here is just some of what we will be up to:
Maths: practicing using fractions, decimals and percentages. We will also continue to practise our arithmetic skills and times tables.
English: we will be focus on the science fiction genre by reading Mortal Engines by Philip Reeve and writing our own science fiction adventure.
Topic and Art: we will be studying the ancient Egyptians era and creating our own mechanism like the Egyptians.
RE: we will focus on the Islamic religion and consider what it means to be a Muslim in Britain today.
Science: we will be focusing on light and how it travels.
PE: children will practising and performing an African themed dance. Children will also be doing an additional sport outside. Please make sure they have an indoor and outdoor PE kit in school each week.
Children will be practising their reading skills in class each week. Please support your child by encouraging them to read for a minimum of 30 minutes each day outside of school.
If you have any concerns or anything you wish to discuss please do not hesitate to contact us
Mrs Mobbs and Miss Harris
A selection of words children are expected to know and spell by the end of KS2; please practise these with your child.
PE
PE lessons will take place on Wednesday Please ensure that you child has correct PE kit in on those days. They will need appropriate footwear for both indoors and outdoors.
Secondary school information

SATS Revision Links for Children
Woodlands Junior SATS Revision
Coxhoe Primary (Follow the Curriculum links)
2012 Level 6 Maths Paper A.pdf