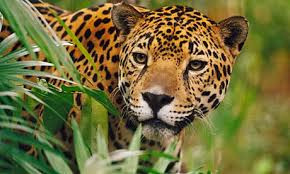 Cheetahs (6B)
Miss D Harris
Home Learning
Homework for the duration of this term will be focused around learning the production script and AR reading.

Term 6

Welcome to the final term and yet again it is an exceptionally busy one: the production, secondary transition days, leavers party, Safety in action to name a few things going on.
In English and Maths this term, are focus is to consolidate skills taught this year and begin preparation for secondary school.
Our topic work will continue to focus on the Ancient Egyptians.
In Science, we will be looking at living things and their habitats as well as light.
The main focus of our learning this term will be the production, which encompasses a wide range of skills, such as: dance, singing, art and drama.
Year 6 Premier League Trophy Visit
A selection of words children are expected to know and spell by the end of KS2; please practise these with your child.
PE
PE lessons will take place on Wednesday Please ensure that you child has correct PE kit in on those days. They will need appropriate footwear for both indoors and outdoors.
Secondary school information

SATS Revision Links for Children
Woodlands Junior SATS Revision
Coxhoe Primary (Follow the Curriculum links)
2012 Level 6 Maths Paper A.pdf