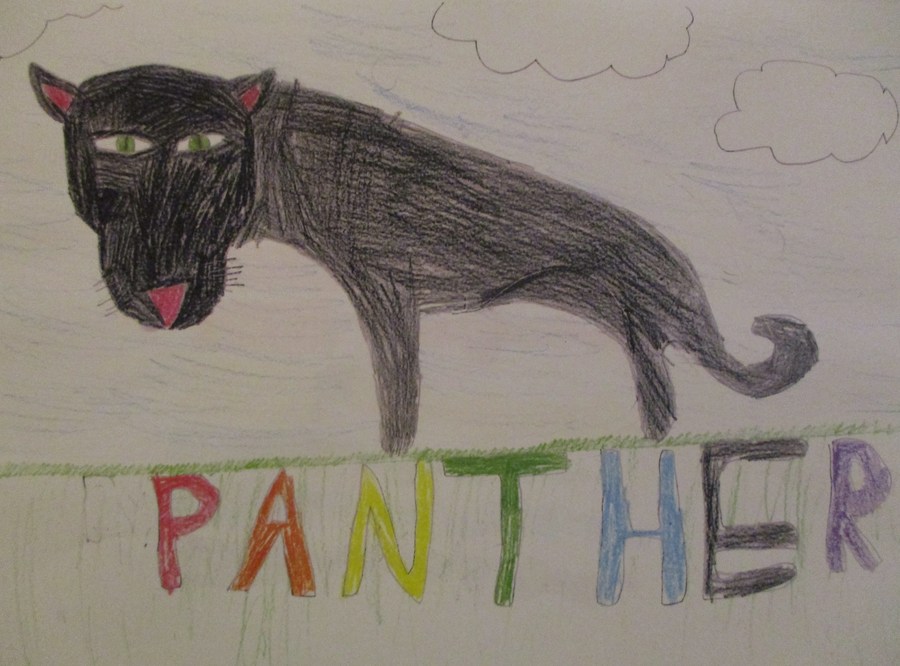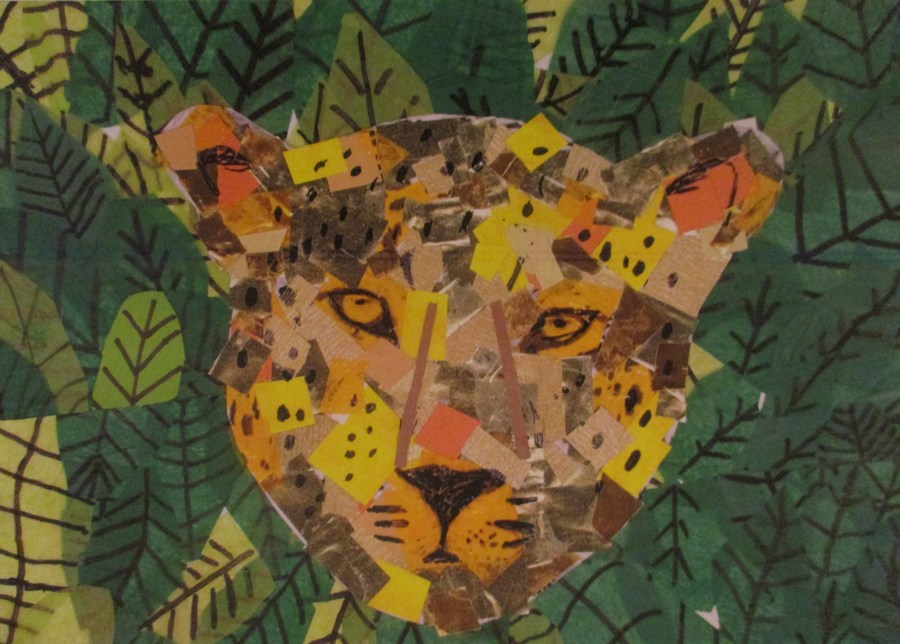 WELCOME TO YEAR 5!
To all parents, carers and children in Year 5
We can't believe we are in our final term!
We are looking forward to a busy term 6 and a very exciting school trip!
The children will continue to learn a number of new skills across the Year 5 curriculum. Please help them to keep these skills fresh by visiting Mathletics, practising their times tables and encouraging them to write lists for your shopping or short stories about their adventures.
In term 6 we will start our new Science topic, Animals, including Humans. We are also focussing on Victorians in history and how the Victorian era affected Ashford and Kingsnorth. In Computing, we will be introducing children to the visual programming language and allowing children to create computer games. Our DT we will be making a diorama of a Victorian room and the topic in French is school life.
Children should be in full school uniform and have their PE kit in school at all times. Please also remember that any girls wearing tights, need to bring a spare pair of socks to change into for PE. ( In line with the school handbook).
Remember to keep an eye on our Bee and Bird box live feeds on the school website!
Any questions, please do not hesitate to contact us.
Miss Emms and Mrs Mobbs

Year 5 Blog
24th May
Hi guys! We got a lot for you this week! Hope you enjoy!
This week, (please note my use of parenthesis and a fronted adverbial) we have been doing some great things! We have been having a go at the y6 maths tests to see how we are doing.
This week in English we have been drafting our chapter based on This is NOT a Fairy Tale. We had to face either; The Waggle-Tooth Witch, The Black Bear, The Trolls of Tiddly Crag or The Giant Man- Eating Unicorn That Nobody Has Ever Seen Before (big name I know).
Now, (yet another fronted adverbial) we have finished our topic of all living things and their habitats and our sun flowers are growing by the second! The tallest one is: a huge 5cm!
DONT FORGET TO BE POSITVE IN EVERYTHING YOU DO!
WOW! We have two MULTI-MLLIONAIRES in Y5! And nobody in any other year does! GO YEAR 5!
DONT FORGET HALF TERM BREAK ON FRIDAY!
This week's prayer is from 5M assembly written by Millie:
Dear God
Thank you for our school, where we are safe, where we learn and where we have fun.
Thank you for our wonderful teachers, who make sure we learn lots and who make our learning interesting.
Thank you for our parent and carers who look after us and who continue to help us learn outside of school.
Thank you to our friends and family for being there for us and encourage to show endurance.
We are thankful for all of the opportunities, fun and learning we receive at school and remember those who do not have the same opportunities as we do.
Amen.
19th May
Hi guys! Kirsty and Freya here! Welcome to this week's blog. Sorry for the delay we were busy being awesome and didn't have time to fill in the blog. That just means we will have even more exciting stuff to share with you. Enjoy!
In maths, we just started a new topic... Coordinates! We have learnt two things so far. 1. How to write coordinates 2. How to translate shapes on a grid. :)
In literacy we have started a new unit, fairy tales but we will still be working on Jeremy Strong books and it will be helpful to have your children reading one of his books. But anyway about the new unit we are focusing on the book This is NOT a fairy Tale. And the main characters are Ramona and Luke.
This week in science we were doing the life cycle of a bee. We went round to seven different locations in the school to learn about the Red Mason Bee. We started on different numbers and went round following the clues on each card. We ended up where we started as a life cycle goes round and round and won't stop until they turn extinct.
In AR that we love is amazing and if you didn't know we have to do fifteen or more minutes every night. Get your books out! And Kirsty has reached a double millionaire!!! Let's see who can get there next.
Prayer!
This week's prayer:
Dear god, please look after our friends, please help us to make friends.
Amen.
That's all from us!
May 12th
Hi. Kirsty and Freya here! Another week of school, another week of fun! Hope you enjoy!
We have been all topsy-turvy this week as we have been in the year 4 classroom due to the fact that the year 6 were doing SATs tests and year 4 were at Kingswood.
In Literacy we have been learning about biographies and autobiographies, today we are going to start writing one about Anthony Horowitz (he wrote the Alex Rider stories). In reading we have a new millionaire so we now have 4 millionaires and 3 half-millionaires. 5E currently have 1 two-millionaire, 1 millionaire and 7 half-millionaires!
This week in maths we have been working on properties of shape. We also started a new topic, geometry (investigating shapes).
Last week in science we were investigating the life cycle of a frog and what it needs to live. We went down to the school garden to look in the pond - one of the frogs favourite places!
Prayer:
As you know, (if you read our blog last week) we have started putting a prayer up each week. This week's prayer is:
Dear God,
Help us to remember when we do something wrong, you will still love us and help us fix it. You love us now, always and forevermore.
In Jesus' name, Amen.
That's all from us. See you next week!
8th May
Hi again! Kirsty and Freya here! We're going to be telling you about last week. Hope you enjoy it!
We were not here on Monday as it was bank holiday. Was it fun?
In Science we were learning about pollination. We each got a tulip and we had to dissect to see all the different parts. We stuck it in our books (the bits had a played a sufficient part in the pollinating system).
This week in maths we have been learning about the properties of rectangles, squares, cubes and cuboids. In literacy we were still on street child but we started to make our own version on it and then we wrote it into a Hot Write on Friday. In AR we are reading many combinations of books in the class. We have a few people hoping to finally reach their target, we are all good readers.
In PE we have started something new instead of swimming. We are doing cricket! It's really fun. The teacher we had was a really fun teacher and they did make us laugh a bit.
LET'S PLAY CRICKET!!!!
Prayer
This week we decided to add an extra subject to the blog which is going to be prayers. We will get them out of the golden time with god box. The writer will be anonymous. This weeks prayer is:
Dear God, Thank you Lord for everything I have. Thank you for You, me, great parents, friends and The Trinity. Without you this beautiful land wouldn't exist. Amen.
Dont forget to check in next week!
1st May
Hello! Our names are Kirsty and Freya and we are going to be writing the year 5 blog. We hope you enjoy it!
This week in year 5 we have been doing amazing things.
We have been reading our favourite books and doing quizzes on these. Also this week, we have done star tests - I think we all did a really good job! Lots of people have also visited the book fair.
In Literacy, we have started a new topic called Street Boy. It is also the name of the new book we are reading as a class. It is quite sad when Jim is left in the workhouse. To add to that, the 2 sisters Lizzie and Emily have found a job at the grand house in the kitchen helping Rosie (their Mum's friend) poor Jim is left alone.
This week we had a lot of fun in maths doing angles! We all enjoyed finding out about the different types. We have learnt about acute, obtuse, reflex, straight lines and full turns. We also have learnt about how to find the 2 angles on a straight line without using a protractor.
We also loved Science. It started it off this term by having a discussion about life-cycles and animals habitats. We all had to come up with a question related to this topic and the two that we talked about were: Should we cut down trees or leave them to animals? And, why do we have life-cycles?
Please read our blog next week.
Termly Newsletters
Parental Information
Please take time below to have a look at our parental newsletters (click on the one you want):
Important Dates in Year 5

Term starts - 5/6/17

World Faith Day - 7/6/17
School Trip - 9/6/17
Sports Day - 30/6/17 (may change)
Open Classroom Afternoon - 12/7/17
Bikeability - 17/7/17

Term ends - 19/7/17
What will we be looking at in Year 5 this year?
The jigsaw below clearly shows the areas we will be covering in Year 5 at Kingsnorth CEP School this year! Please take a look at this- particularly for Literacy and Maths, any support you could give your child in these areas would be greatly appreciated!