Year 5
Talk question - Is there any truth in a stereotype?
PSHE question: How do you tell your friend they are wrong?
Miss Howling (5H)
Panthers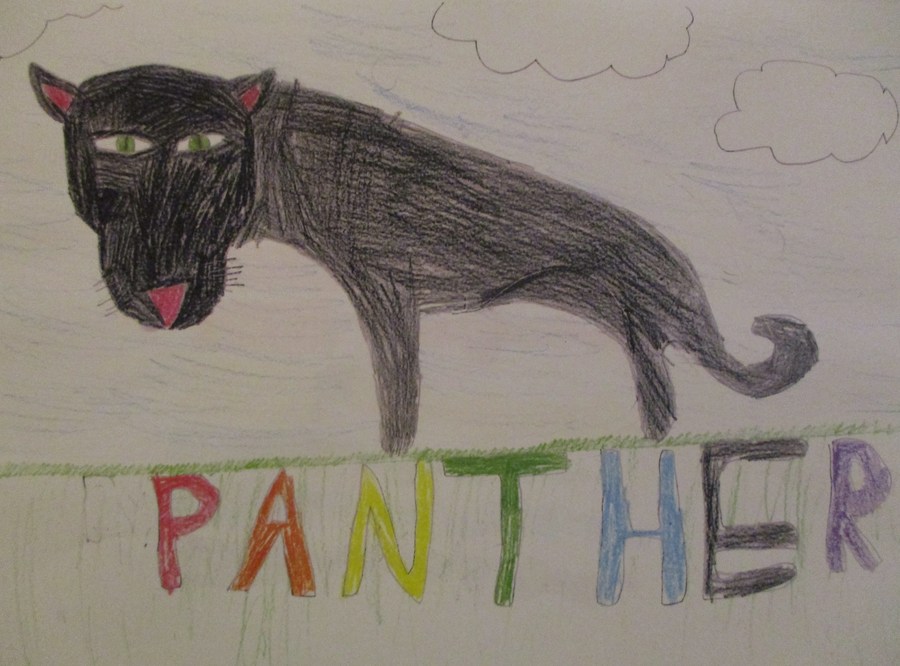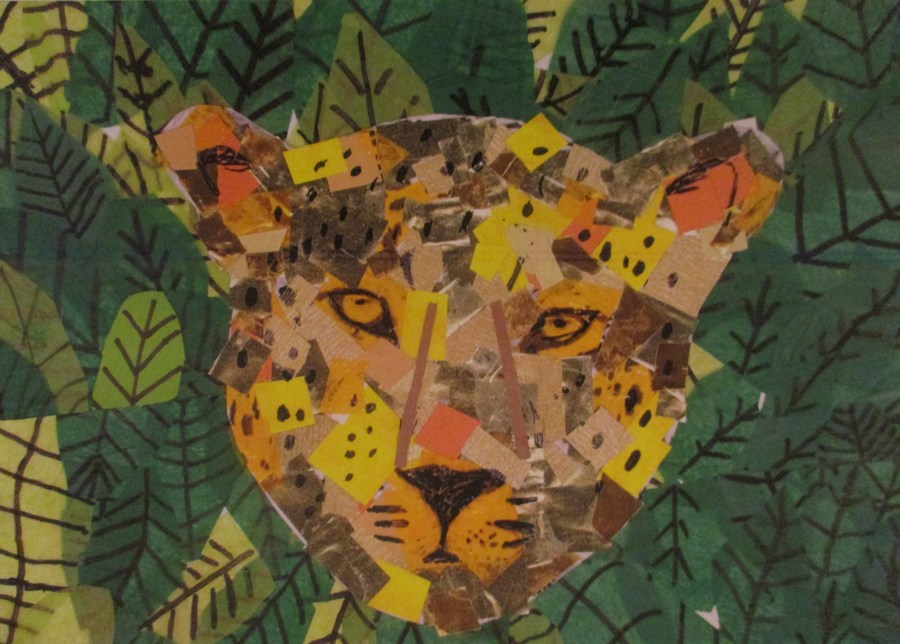 WELCOME TO YEAR 5!
To all parents, carers and children in Year 5
We hope you all enjoyed a wonderful relaxing Easter break.
The children will continue to learn a number of new skills across the Year 5 curriculum. To support their learning in class keep these skills fresh by visiting Mathletics, practising times tables and practising writing by keeping a diary, writing shopping lists or short stories (we would love to read these!)
We have an exciting term ahead. This is just some of what we will be covering:
Maths: Geometry and Statistics
English: Jeremy Strong stories and writing in the style of an author.
Science: Living things and their habitats.
Computing: We will be learning about how people communicated and coding.
PE: Children will learn cricket skills.
Art: Drawing skills and focussing on William Morris.
Topic: Victorian England
Children should start back at school in full school uniform and have their PE kit in school at all times. Please also remember that any girls wearing tights need to bring in a spare pair of socks to change into for PE. This is in line with the school handbook.
Any questions, please do not hesitate to contact us.
Mrs Mobbs and Miss Howling.
__________________________________________________________________________________________________
Premier League Trophy - Friday 24th November 2017
Today we had the Premier League Trophy in school. We all enjoyed a wonderful assembly, had a classroom session with one of Premier League Primary Stars team and were able to have a class photo with the cup itself!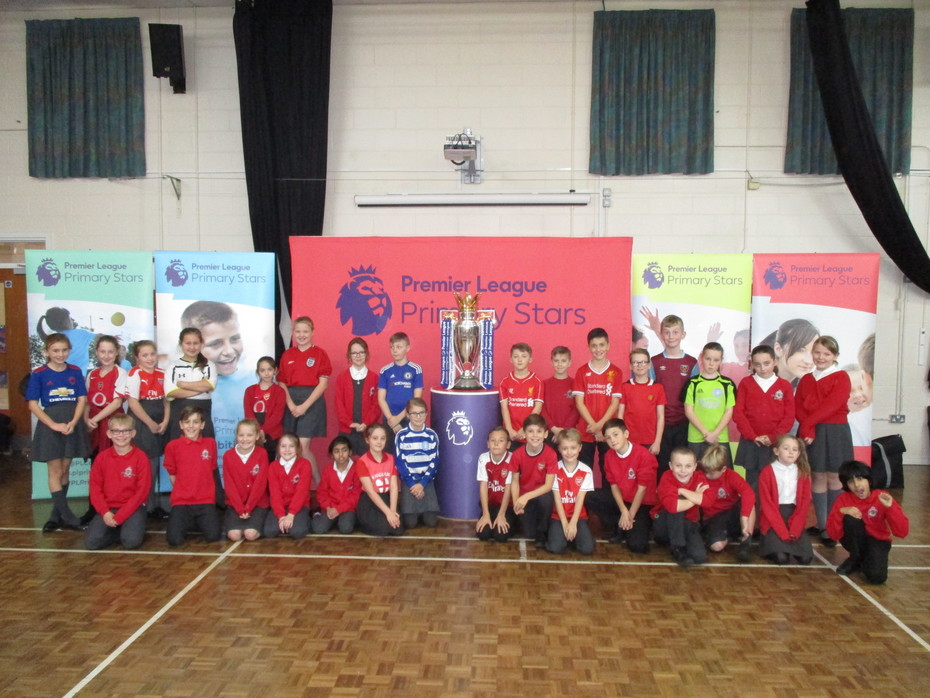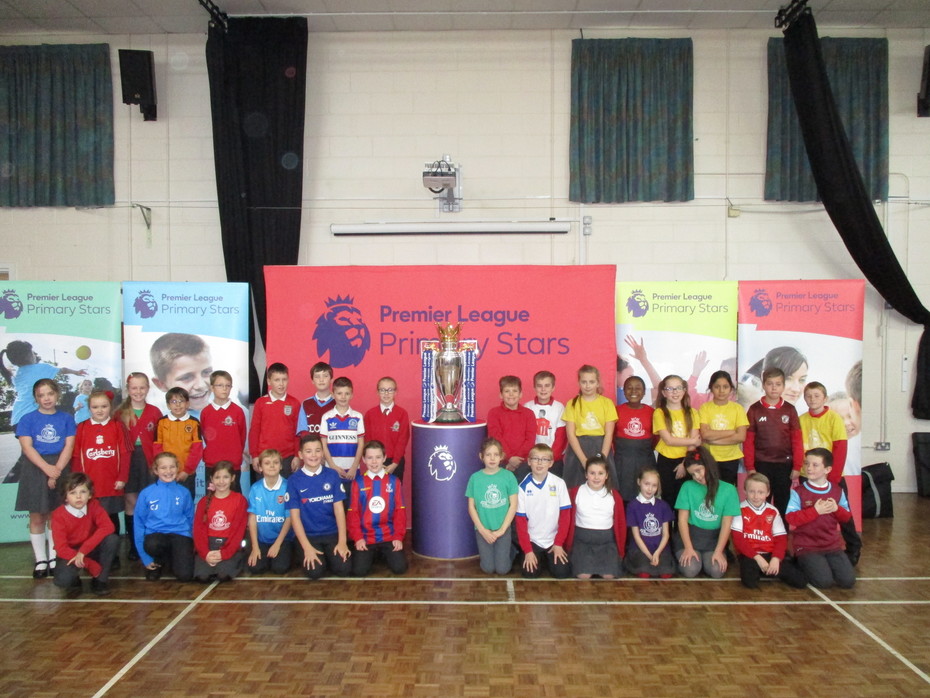 Useful websites
Keep your maths skills up to date with Mathletics.
Click here to visit the Mathletics website.
Keep up to date with what is going on in the world.
Click here to go to the Newsround website.
Practise what you have learnt in class.
Click here to go to BBC bitesize
Reading
E-Safety
Check how secure your password is here.
Scratch
Click here to practise your coding skills
_____________
Important Dates in Year 5
Term 6
Monday 4th June - First Day of Term 6
Friday 20th July - Last Day of Term 6
Term 5
Monday 16th April - First Day of Term 5
Friday 27th April - Class Photos
Monday 7th May - Bank Holiday Monday
Friday 25th May - Last Day of Term 5
Term 4
Tuesday 20th February- First Day of Term 4
Thursday 22nd February - Swimming
Thursday 1st March - World Book Day/5H Class Assembly
Friday 2nd March - World Book Day/ Hat parade
Thursday 29th March - Last Day of Term 4
Term 3
Thursday 4th January - First Day of Term 3
Friday 9th February - Last Day of Term 3
Term 2
Tuesday 31st October - First Day of Term 2
Saturday 4th November - Fireworks
Friday 17th November - Children in Need
Wednesday 22nd November - Parents Evening
Thursday 30th November - 5M Class Assembly
Saturday 2nd December - Christmas Fete
Thursday 21st December -Last Day of Term
Term 1
Wednesday 6th September - Term 1 Starts
Friday 8th September - Meet the Teacher
Monday 11th September - Roald Dahl Week
Thursday 21st September - Secondary School Admissions Talk
Friday 29th September - Photos
Friday 20th October - Last Day of Term
Termly Newsletters
Parental Information
Please take time below to have a look at our parental newsletters (click on the one you want):
What will we be looking at in Year 5 this year?
The jigsaw below clearly shows the areas we will be covering in Year 5 at Kingsnorth CEP School this year! Please take a look at this- particularly for Literacy and Maths, any support you could give your child in these areas would be greatly appreciated!