Tigers (3GH)
Mrs R Green/ Mrs R Hardwick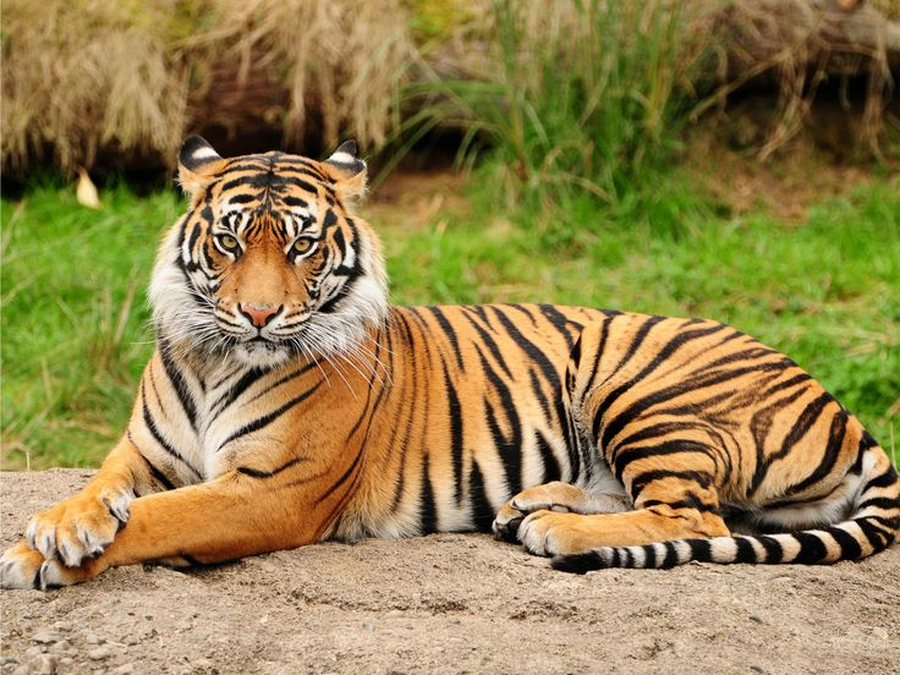 Welcome to Year Three!
Term 2

Please read our newsletter for more detailed information about our curriculum coverage this term. If you have any issues concerning your child's learning, please make an appointment to come and see us.
Year 3, Term 2 – Welcome Back!
This term we are Learning...

Maths – Place value, multiplication and division

English – Play Scripts

Reading and writing instructions

RE – Sikhism

Who are Sikhs?

Christmas

French – Parts of the body, clothes, food and drink

Music – WW1 music

Science – Animals including humans

Skeletons, diet and exercise

PE – Dance

Team building & Orienteering

Topic (History) – World War 1

ICT – Exploring computer programming and animations

Art – WW1 Art

Exploring the works of Norman Wilkinson

PE Kits and Times

PE kits should be in school every day of the week as occasionally PE times can change. Alongside the school PE kit, we suggest that your child brings in tracksuit bottoms and a warm jumper as the weather begins to change.

The school policy also states that children must have long hair tied back and earrings taken out. No jewellery can be worn during PE. All items should be clearly named please. 3GH are timetabled to have indoor PE on Monday afternoon and outdoor PE on Wednesday afternoon. 3T will have PE on Friday afternoon.

Water Bottles

Children should bring a labelled water bottle to school every day to ensure that they are drinking enough. These will be kept in the classroom and must only be filled with water please.

Pencil Cases

The children do not need to have pencil cases or their own pencils, pens and rubbers All the equipment needed will be provided by school and this ensures personal belongings are not lost or damaged.
Reading
The children in Year 3 should read at home every day. We expect the children to complete between 1 and 2 AR tests each week. Reading books and logs should be in school every day, don't forget to sign them to show you have read! Don't forget Busters Book Club every Wednesday!
Mathletics
Please log on to Mathletics as many times as you can…… practise what you find hard and compete against others in Mathletics live!
Homework
Homework will be given out on Thursday and must be returned to school by Wednesday. Please remind the children that there is a homework club every Tuesday lunch time - all children are welcome! The homework will continue to consist of a spelling task and a selection of activities from which the children can choose 1 task from each week.
If you have any questions about your child's learning please do come and talk to us after school, we will be more than happy to answer your questions.
Kind regards
The Year 3 Team
Useful Websites:
https://www.topmarks.co.uk/maths-games/hit-the-button
Great for times table revision – we will be using this in school too.
We will be using this during ICT lessons
Important dates:
Saturday 4th November – PFA fireworks
Friday 17th November – Children in Need
Homework
Year 3 Homework – Term 2
Below is our homework grid, it is a variety of learning opportunities for your child to complete over the term. Each week your child should select just one task. There is no right or wrong way to complete an activity, the more imaginative the better!
Find a playscript and
read it. Explain what you
noticed and learned
about playscripts and
how they are written and
what you liked or disliked
about it compared to a
book.
Cook something at home
with a parent or family
member. Can you list all
the ingredients and a
clear set of instructions
on how to make it.
Perhaps include a
photograph if you can.
Write some story
problems involving
multiplication or division.
(Really good ones might
be used in Maths lessons
this term)
Research any information
you can about Sikhs.
Devise a poster to
encourage people to buy
a poppy.
Devise a 10-question quiz
about World War I.
Who is your best friend?
What makes them so
special from other
friends? Write a piece
about a really good
friend, making it as
special as he/she
deserves.
Write a play script about
something interesting
that has happened in
your house this week
(Wait until at least Day
10 in Literacy and
Language before you do
this)
Special days this term..
• All Saints' Day
• All Souls' Day
• Bonfire Night
• Remembrance
Sunday
• St Andrew's Day
• Hannukah
Write a piece to
explain about one
of these important
days in our
calendar.
Make a treasure map on
squared paper with
numbers along the side
and the bottom so
coordinates can be
shown.
Write a 5-day diary
listing everything you
have eaten that you know
is healthy. Think about
how you can display your
information in an
interesting way.
Write a set of
instructions on how to
make 'The Perfect Cup of
Tea'.
In addition to this, we ask that the children read daily with an adult and have their book signed. Remember to log on to Mathletics and complete one task per week too!
Spelling Lists Term 2
Week beginning –
6.11.17
earth
eight
eighth
enough
exercise
Week beginning –
13.11.17
experience
experiment
extreme
famous
favourite
Week beginning –
20.11.17
February
forward
fruit
grammar
group
Week beginning -
27.11.17
guard
guide
heard
heart
height
Week beginning –
4.12.17
history
imagine
increase
important
interest
Week beginning –
11.12.17
island
knowledge
learn
length
library
Week beginning –
18.12.17
material
medicine
mention
minute
natural
Each week please write 5 sentences in your homework book using the 5 weekly words.
Challenge 1 – try to make your sentences as interesting as possible. Think about exciting openers, adjectives and connectives!
Uber challenge – can you use the 5 words in context in a short story, the more creative the better.
Remember – you only need to learn 5 words a week and there is no formal testing of these words.
Here are some websites to help you with your

SCIENCE

AND

GEOGRAPHY

homework: