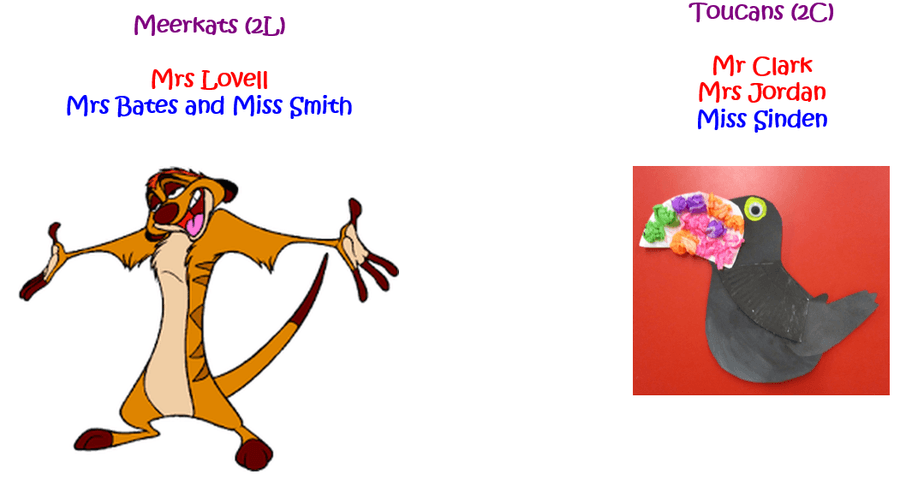 Dear Parents and Carers,
It's the final term of this academic year and we have lots of exciting learning and activities to squeeze into the next seven weeks!
Last term saw the Meerkats and Toucans completing the End of Key Stage One SATs tests and they coped fantastically with this and Mr Clark and I are certainly very proud of their efforts and achievements. The children had a great time learning about the topic of 'space' as a bit of light relief from the assessments.
On Mondays (starting 4th June), every class is moving up to their next year group to complete a variety of activities; the new Year R intake are having their 'taster' sessions and so your children will be getting a flavour of life in Year 3! We do not know yet who their teachers will be.
Please see the newsletter below which sets out the term's learning. Please also note that P.E. kits must be in school as soon as the term begins. Earrings must be removed on P.E. days too, please.
It is important that discussions about your child's learning and behaviour take place with your child's teacher. Should you wish to discuss any element of your son or daughter's learning or behaviour and we are not available at the door, please ask the teaching assistant to let us know to contact you. Alternatively, we are both contactable by email:
plovell@kingsnorth.kent.sch.uk
Kind regards,
Mrs Lovell and Mr Clark