Frog Class
Teacher: Miss.C.Ciantar
Teaching Assistant: Mrs.C.McGlone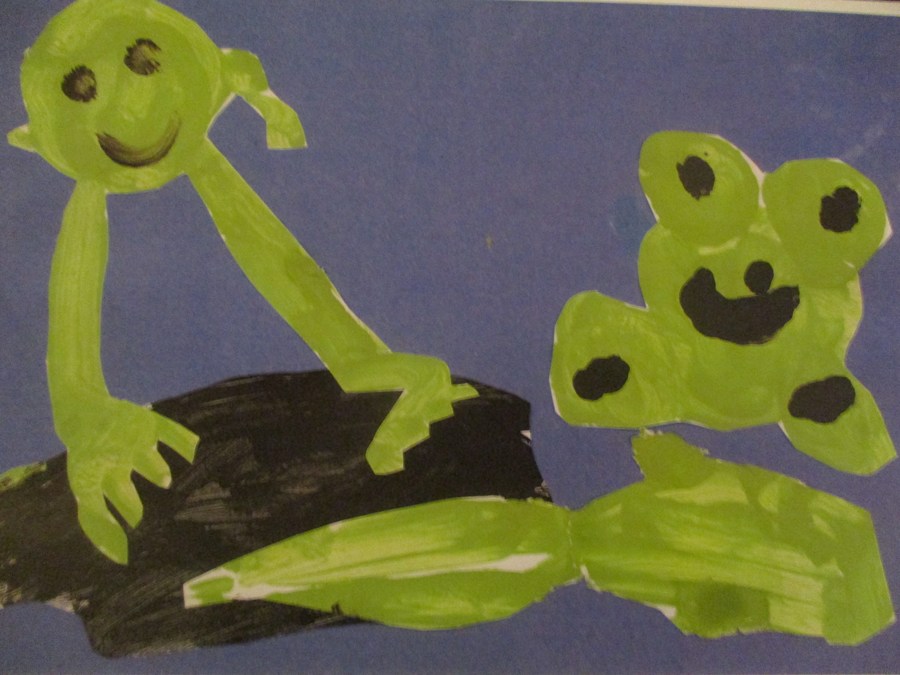 Robin Class
Teacher: Mrs.J.Roach
Teaching Assistant: Mrs.S.Brown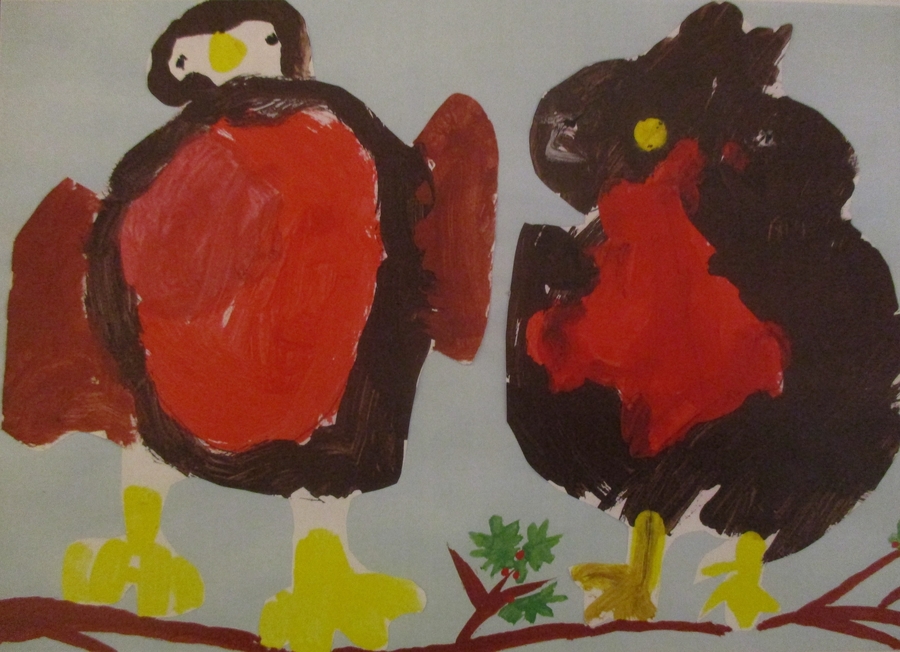 On the 18th and 19th October, the Frogs and Robins welcomed their Grandparents into school for an afternoon of activities and fun. It was a fabulous afternoon!
Thank you to all the parents who joined us for a school lunch on Wednesday 12th October. The children thoroughly enjoyed showing you the ropes and were very excited! We hope you had a brilliant time too!
Welcome to the Reception Classes of 2016- 2017
The first year of school is a precious time as it forms the transition towards your child becoming an independent learner. This is an incredibly exciting stage for the whole family and the new Teachers too! We aim for this year to be a happy, fulfilled and valuable time for each child to develop a love of learning at Kingsnorth CEP School.
Start date: Wednesday 7th September 2016. These will be half days including lunch.
Start date: Wednesday 14th September 2016. The first full day for everyone.
Equipment needed from day 1: school uniform all named
PE kit all named in a PE bag to hang on their peg
water bottle with name
wellington boots named
waterproof jacket named
summer diary to share at school
Having everything they own named is vital, so we cannot reiterate enough to name every item they bring into school please. Many thanks!
Year R Blog
Year R are settling in perfectly!
They have just got their buddies!
We have been starting to learn sounds, so far we have learnt :
M,a,s,d,t!
We have also been practising writing our letters too.
Lots have been trying new food at lunchtime and playing with new toys, friends and buddies!
In collective worship, we have been learning about friendship and how to make new friends.
Our interesting table with have 'signs of Autumn' displayed to explore, so when you are walking anywhere please encourage the children to spot and bring in interesting objects for instance a pine cone, then we can use it at school.
Over the next few weeks we will be learning through books.
We will read books from the 'Harry and his bucket full of dinosaurs' series as well as books about food as we head towards harvest. Just before the end of this term we will give the Grandparents a chance to come into school to share in an activity with the children. Exact date to follow shortly.
Anything you want to ask please feel free to come in and have a chat after school or on the telephone. We very much have an open door policy. No problem or query is too silly or too small.
Together, as both parents and Teachers, we can ensure every child is content the whole year through; as a happy child is a learning child!
Here are the prayers we will recite each day:
Morning prayer
Jesus please bless me with a good day,
A learning mind and a good heart. Amen.
Lunchtime prayer
May this cup and plateful Lord,
Make us truly grateful. Amen.
End of the day prayer
Thank you God for the world so sweet,
Thank you God for the food we eat,
Thank you God for the birds that sing,
Thank you God for everything. Amen.