On this page, you will find a variety of information supporting and addressing various points of transition across and out of school.
Whether that is transition into Kingsnorth and Year R, transition between the 'mini school' teams or transition onto another school, most often secondary school.
Information from Kent County Council on 'Admission to Secondary School in Kent 2018'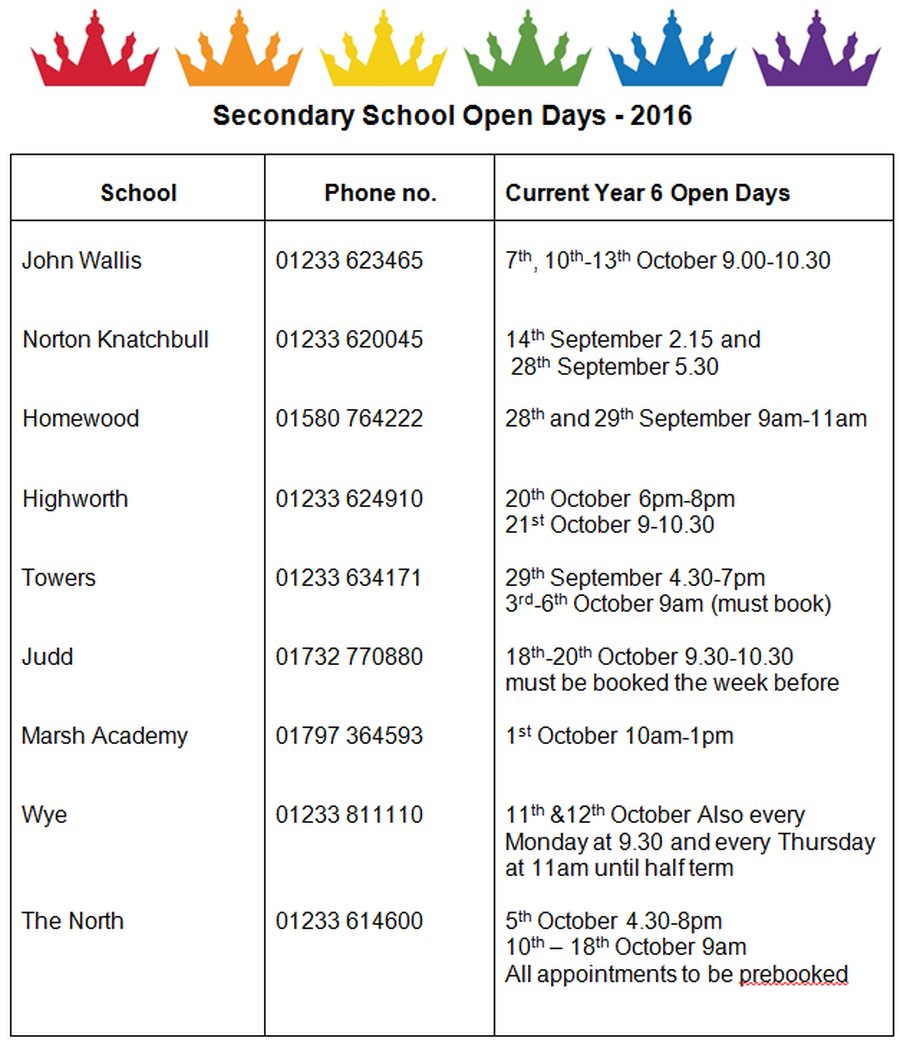 Useful dates
September 2016

Information on secondary transfer available from www.kent.gov.uk.
Children register for 11+ by 1st July

Thursday 08 September 2016

11+ tests take place

September/October 2016

Schools hold open evenings/ afternoons
See above

Thursday 13 October 2016

Children receive 11+ results

Monday 31 October 2016

Deadline for applying for secondary schools www.kent.gov.uk

Wed 01 March 2016

Offers of school places sent out
See right -->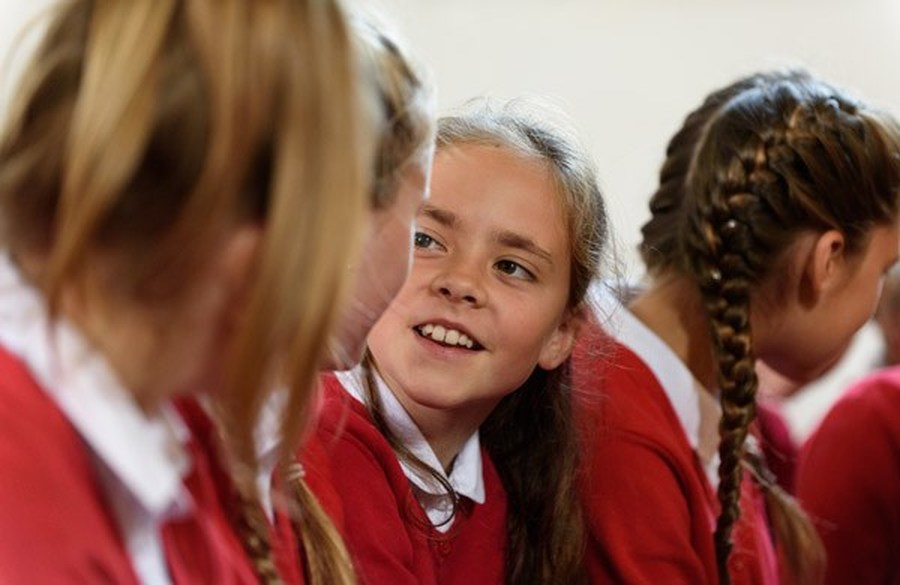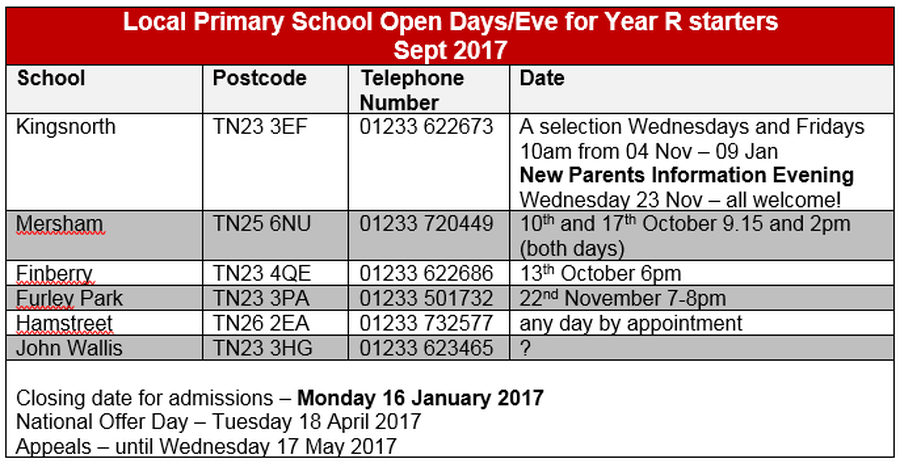 On the afternoon of the 18 September 2014, we held a meeting at Kingsnorth CEP where local secondary schools were given the opportunity to present themselves and share information with our parents.
Although aimed at the Year 5 and Year 6 parents and children, we opened it more widely to the school and invited the parents and children form other local primary schools to attend.
The PowerPoint is available below.
Most of the information for the local secondary schools was in the form of their own literature and promotional material, much of which is still available in the school foyer.
If you apply online we will email you on 1 March 2017 after 4pm to tell you which school you have been offered. We cannot guarantee the exact time you will receive your email, this will depend on your email service provider.
You can also log in after 5pm on 1 March 2017 to view your offer online. If you need to reset your password you must use the email address you registered with.
If you apply by post we will send your offer by first class post on 1 March 2017.
Find out what to do after you get your offer.