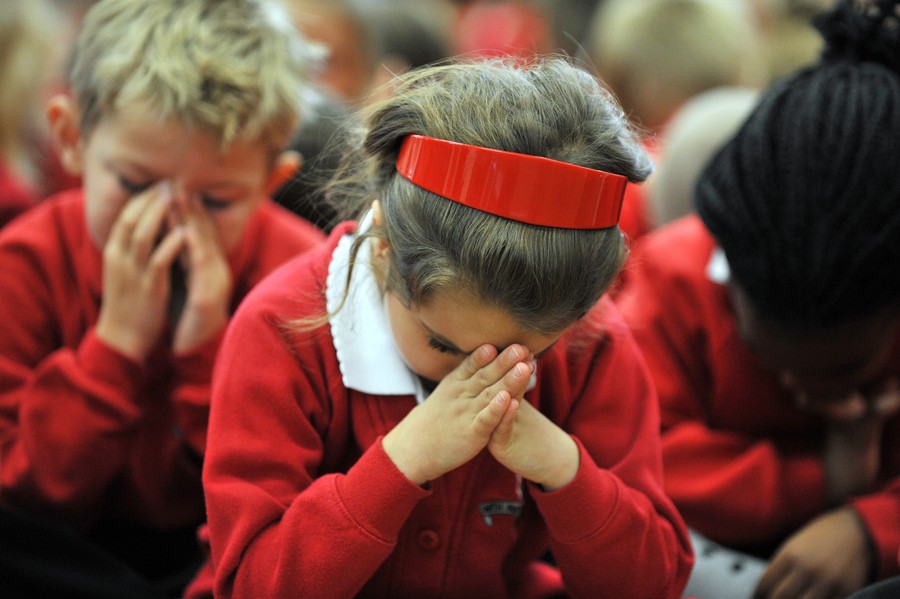 RE is taught in dynamic and creative ways at Kingsnorth School. Achievement is given prominence in school and classroom displays. Pupils can engage regularly with these displays, such as the interactive Prayer zones within each classroom. The provision of Religious Education covers a wide range of world faiths allowing pupils to explore their own beliefs through discovery of other cultures. We follow guidelines from the Canterbury Diocese for both our RE and Collective Worship content which in turn tie in with our Learning Challenge curriculum in which pupils explore other countries. A good example of this is our practice of using the Mexican 'Posada', where Mary and Joseph journey around the homes of our pupils in the run up to Christmas.
Pupils enjoy RE lessons in which they are encouraged to engage with difficult questions, share their views and to form reasoned opinions for themselves. In addition, learning about religion is always applied to real life so that our children can learn from it. Our most recent Statutory Inspection of Anglican and Methodist Schools (SIAMS) inspection judged our provision of RE to be 'good'.
Other opportunities for religious expression include the attendance of Year 6 at the Canterbury Cathedral schools day and involvement in Remembrance Day both here and in France. Pupils plan an act of remembrance in our local church, where they lay crosses on their graves. In France the act of Remembrance in Boulogne Cemetery marks where a local soldier from our community is buried. The pupils lead the service with House captains laying the wreath.
Some of the language and terminology used can be quite unusual and confusing! Some of the words used are not part of 'common speech' today.